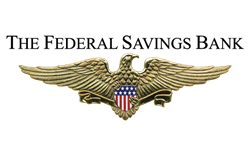 Some lenders are employing mortgage buffers, imposing rules that are a little stricter than the national standard to ensure regulatory compliance.
Chicago, IL (PRWEB) April 22, 2014
Many people are worried that their financial status as a first-time home buyer could bar them from getting a low rate mortgage.
These aren't unique fears as The Federal Savings Bank knows that some prospective homebuyers feel this way. Although a recent Fannie Mae National Housing Survey shows that many Americans believe now is a good time to get a mortgage and buy a home, there are still some consumers out there who have reservations about entering the market, and for good reasons. In addition to not being mentally prepared to own a home, many buyers are not ready financially, especially with regulatory changes that have made previously qualified buyers ineligible.
Some lenders are employing mortgage buffers, imposing rules that are a little stricter than the national standard to ensure regulatory compliance. These buffers can apply to factors such as a buyer's debt-to-income ratio or even the interest rate.
When coupled with a few barriers, buffers can make it more challenging for borrowers to secure financing.
Obstacles for current borrowers
Buyers today have a few factors working against their goal of securing a mortgage. Most notably, the Qualified Mortgage rule has both lenders and consumers worried that lending standards will be too tight. The rule, which was implemented per the terms of the Dodd-Frank Wall Street Reform and Consumer Protection Act of 2010, requires that borrowers meet a strict DTI of 43 percent and their financial history shows an ability to repay.
However, issue with this rule is that income levels have declined. Income levels were 9 percent lower in 2012 than they were in 1999, according to data from the U.S. Census Bureau. Add on the growing amount of student debt stemming from rising tuition costs, and many buyers have few economic factors working in their favor when it comes to a new home purchase.
Although buffers may appear to be another roadblock on the path to owning a home, they can actually be good for borrowers in the long run.
How buffers work
According to RealtyTrac on April 8, The National Association of Realtors found that 47 percent of lenders use buffers for DTI. This may mean that they require a 41 percent or 42 percent DTI rather than the 43 percent required under the Dodd-Frank Act. They may also employ such buffers for interest rates.
This is not to say that lenders are more intent on excluding ineligible buyers. They are, however, giving themselves more cushion to remain compliant. Even so, buffers are actually beneficial for borrowers, particularly interest rate buffers. While a lower interest rate could seem appealing to buyers, it could cause lenders to tighten their standards and limit originations to a select few borrowers.
Moreover, stricter DTI requirements can be good for the housing market overall, as the mortgage crisis - which sparked the creation of the QM rule - were the result of too many borrowers defaulting on their mortgages.
To find out if you are ready to get a mortgage and own a home, contact the Federal Savings Bank, a veteran owned bank.