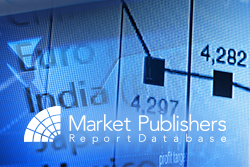 London, UK (PRWEB) April 22, 2014
Market Publishers Ltd is announced as a media partner of the 2014 Supply Chain in Oil and Gas Forum, happening on the 19th – 21st May 2014 in the cosmopolitan city of Abu Dhabi and the capital of the United Arab Emirates.
At present, it is getting more and more important for oil and gas companies to successfully manage and supervise their supply chain activities to mitigate costs and also guarantee efficient operations in every stream. Consequently, to keep the supply chain operations as visible and smooth as possible, optimal supply chain and logistics solutions have to be brought into use.
In order to introduce improvements to supply chain operations in the oil and gas industry, all trade-offs and risks should be considered in-detail. An effective value chain assists in reducing the risks, controlling the supply and demand, monitoring the transport and logistics services, managing the warehouse inventory strategy, and ensuring the best procurement strategy by creating short and long term supply chain strategies.
As global operations and transactions are picking up momentum, procurement and supply chain industry experts start to realize the need to up-grade their infrastructure to cope with the rising demand and the level of urgency. Proper strategies should be used to assess whether the equipment delivery/transportation is carried out on time as well as to avoid a lot of additional expenditure and project delays.
The 2014 Supply Chain in Oil and Gas Forum is the premier event setting the objective to explore the most recent strategies and regulatory requirements in Supply Chain. Through series of real-life case study presentations and interactive breakout sessions, the attendees will gain an ideal opportunity to discuss the most critical industry challenges and identify the most appropriate solutions using the most advanced practice strategies for handling these issues.
Event Details:
The 2014 Supply Chain in Oil and Gas Forum
Date: May 19-21, 2014
Location: Abu Dhabi, the UAE
http://marketpublishers.com/events/supply_chain_in_oil_and_gas.html
The 2014 Supply Chain: 2nd Global Praxis Interactive Forum will bring the hottest issues to the attendees' attention, including:

Risk Management and Compliance in Supply Chain
Warehouse Inventory Management
Supply Chain Strategy
Green Purchasing and Procurement Strategies
Supply and Demand Planning
Logistics and Transportation
With the executive leadership of Taher Salem Saeed, Head of Technical Purchasing, Supply Chain Management Division of GASCO and Chairman of the 2nd Supply Chain Praxis Interactive Forum, the Executive Steering Committee includes: 2014 Supply Chain Committee Leader, Juwad Al Omari, Regional Sourcing Leader – MEA from GE WATER AND PROCESS; Paul Smith, Managing Director from DEUGRO; Arthur Brunton, Managing Director from SUPPLY SYNERGIES; Ian Heptinstall, Managing Director from PMMS MIDDLE EAST; and Rebecca Fox, General Manager from CIPS MENA – to name a few. These experts will be sharing their best real-life case solutions in this interactive platform.
Please note that Market Publishers' registered customers are eligible for special discounts.
To register at MarketPublishers.com please visit our registration page.