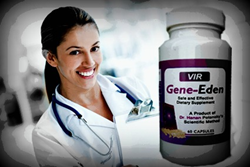 We believe that vaccinated women and non-vaccinated women should continue getting regular pap smears. In addition, we recommend that they talk to their doctors about Novirin. - Mike Evans, polyDNA
Rochester, NY (PRWEB) April 24, 2014
polyDNA's latest survey discovered that 72% of female respondents who had been vaccinated against the human papillomavirus (HPV), wanted to know if they still need to have a regular pap smear. "Already got immunized with the HPV vaccine? Great! Think you don't need a Pap test anymore? Wrong! The HPV vaccine is most effective before a person is infected with an HPV…the vaccine cannot protect against established infection, nor does it protect against all types of HPV." (See WebMD, last reviewed October 28, 2010) (1). polyDNA recommends that all women with an HPV infection ask their doctors about Novirin. The formula of this natural antiviral product was shown to reduce HPV symptoms in a post-marketing clinical study that followed FDA guidelines.
It is important to understand that the makers of the HPV vaccine recommend continued cervical screening, even after vaccination. This is because the HPV vaccine (Gardasil) only protects against 4 strains of HPV. In fact, the Gardasil website says that "Gardasil does not prevent all types of cervical cancer, so it's important for women to continue routine cervical cancer screenings. Gardasil does not treat cancer or genital warts." (See Gardasil.com) (2).
At least 18 women and patient advocacy groups also say women should continue to get a pap smear regularly. They are also taking a stand against a new HPV DNA test designed to take the place of the pap smear. According to The National Alliance for Hispanic Health, "Pap smear screening has long been a reliable method for cervical cancer detection and a DNA test, though more technologically advanced, could possibly lead to confusion for patients, higher costs and over treatment." (See Voxxi.com, from April 19, 2014) (3).
"Though the procedure may seem easier and less intimidating, especially for young girls, the Alliance and other groups express concern about how general HPV screening is not appropriate because not all girls who have HPV are going to develop cervical cancer. (3)."
Diana Zuckerman of the Cancer Prevention and Treatment Fund told the Associated Press that "Unfortunately, the (proposed DNA HPV test) by itself isn't very useful because so many young women have HPV that will disappear without any treatment. Having an HPV test without also getting a Pap smear to check for problems is going to scare a lot of women who are not developing cervical cancer (3)."
"We believe that vaccinated women and non-vaccinated women should continue getting regular pap smears. In addition, we recommend that they talk to their doctors about Novirin. The formula of this natural product was shown to safely and effectively reduce HPV symptoms in a post-marketing clinical study that followed FDA guidelines." - Mike Evans, polyDNA
Novirin shares the same formula as Gene-Eden-VIR. The difference between the two is that Novirin has higher quality, more expensive ingredients. The Novirin/Gene-Eden-VIR formula was tested in two post-marketing clinical studies published in September 2013 and March 2014, respectively, in the peer reviewed medical journal Pharmacy & Pharmacology (4).
Interested individuals can view the two published studies here, http://cbcd.net/Gene-Eden-VIR-Clinical-Study.php and http://cbcd.net/Gene-Eden-VIR-Decreases-Fatigue-Clinical-Study.php.
Up to 70% of those studied reported a decrease in symptoms associated with HPV infection, and users of the Novirin/Gene-Eden-VIR formula experienced an increase in overall health (4).
Each ingredient of Novirin was chosen through a scientific approach. Scientists scanned thousands of scientific and medical papers published in various medical and scientific journals around the world to identify the highest quality, safest, most effective natural ingredients that target latent viruses.
A second clinical study showed that the Novirin/Gene-Eden-VIR formula decreased physical and mental fatigue. (See Pharmacology & Pharmacy, from March, 2014) (5).
To learn more about Novirin, visit http://www.novirin.com and about Gene-Eden-VIR, visit http://www.gene-eden-vir.com.
All orders of these products are completely confidential, and no information is shared or sold to any third party. Privacy is assured.
References:
(1) WebMD - Women's Health - Cervical Cancer: A Shot of Prevention.
http://www.webmd.com/women/features/cervical-cancer-shot-prevention
(2) Gardasil.com - About Gardasil.
http://www.gardasil.com/about-gardasil/about-gardasil/
(3) Latino group advises against DNA Pap smear alternative. Published on April 19, 2014.
http://voxxi.com/2014/04/19/dna-pap-smear-alternative/
(4) Gene-Eden-VIR Is Antiviral: Results of a Post Marketing Clinical Study. Published in September 2013. http://cbcd.net/Gene-Eden-VIR-Clinical-Study.php
(5) Eden-VIR Decreased Physical and Mental Fatigue in a Post Marketing Clinical Study That Followed FDA Guidelines; Results Support Microcompetition Theory. Published in March 2014. http://cbcd.net/Gene-Eden-VIR-Decreases-Fatigue-Clinical-Study.php.
polyDNA is a biotechnology company that develops dietary supplements using the unique scientific method developed by Dr. Hanan Polansky, which is based on Computer Intuition.
In addition to his unique scientific method, Dr. Polansky published the highly acclaimed scientific discovery, called Microcompetition with Foreign DNA. The discovery explains how foreign DNA fragments, and specifically, DNA of latent viruses, cause most major diseases.
polyDNA developed Novirin, an antiviral natural remedy that helps the immune system kill latent viruses.