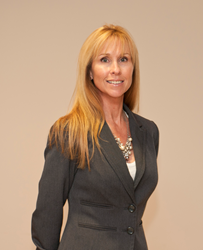 Evansville, IN (PRWEB) April 22, 2014
Avail Resource Management, Inc., a subsidiary of Atlas World Group, Inc. and provider of comprehensive corporate relocation services, announces the appointment of Mary Beth Johnson to assistant vice president following 33 years with the company. Effective May 12, Johnson will assume her responsibilities with the Avail division and oversee its Move Management accounts and agent CSR support. Additionally, she will be integral in managing the company's growing military product line.
Avail Resource Management provides services that allow move managers to outsource the human resource task of move management. The company offers start to finish household relocation services, from the initiation of the order to shipping coordination, communication of delivery dates, scheduling issues, web-based tracking, post-move analysis and performance measurement. As a result, its services bring improved efficiency to the process and provide greater satisfaction to customers.
"Mary Beth has played a vital role in many of our company's milestones, including the founding of the Atlas World Class Commitment Quality Group and the transition to our client server AtlasNet," said Jack Griffin, president and COO of Atlas World Group. "Her intimate knowledge of internal processes within Atlas combined with an unrivaled work ethic make Mary Beth uniquely qualified to lead Avail into the future."
Johnson's career began with Atlas Van Lines, the largest subsidiary of Atlas World Group, Inc., in 1981, and she has since held numerous positions within revenue accounting as well as rating and distribution. These positions included billing coordinator, contract communication specialist, government supervisor and, most recently, assistant vice president of the entire rating and distribution department within Atlas Van Lines. Given her tenure, Johnson is one of the foremost experts in the back-end processes of the company. Through her leadership over the last three decades, she and her team have made vast progress in the rating and distribution system that the company relies upon so heavily today.
"In addition to optimizing customer service throughout the lifecycle of the shipment, it is my goal to seek opportunities for growth and continue to nurture existing relationships," said Johnson. "With capacity and regulation driving the industry's evolvement, I am confident in our ability to explore new opportunities while maintaining our integrity, relationships and customer base."
About Atlas World Group
Atlas World Group, Inc., an Evansville, Ind.-based company, is comprised of a family of companies that deliver transportation and related services globally through a network of quality agents and select service partners. Nearly 500 Atlas interstate moving agents in the United States and Canada specialize in corporate relocation, household moving services, supply chain solutions, and specialized transportation of high-value items such as electronics, fine art, store fixtures and furniture. For more information, visit http://www.atlasworldgroupinc.com.
About Avail Resource Management
Avail Resource Management, Inc., a subsidiary of Evansville, Ind.-based Atlas World Group, Inc., is a provider of comprehensive corporate relocation services. With unbiased, third-party professionals, the company successfully manages moves and improved efficiency with its proprietary tools that track costs, report, measure and improve human resource programs. For more information, visit http://www.availmm.com.