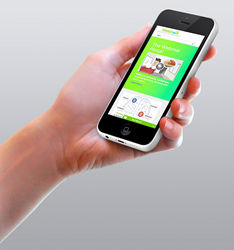 Access the best knowledge from any device.
(PRWEB) May 06, 2014
With the launch of Webiners.com, professionals now have easy access to business coaching webinars. The website allows individuals to search for webinars, webcasts, workshops, and recorded seminars on topics such as online marketing, advertising, IT consulting, education, fashion, software, and more. The website was officially published on April 10th, 2014. Webiners.com showed great success, with over 100 webinars submitted before its initial publication.
Naturally, Webiners.com also gives businesses and individuals to post their content on the website, allowing for an additional way to extend a company's branding and expertise across the internet. In the professional world in a technology-dominant era, Webiners.com allows businesses to enhance their credibility while also teaching other professionals about the intricacies of their profession.
"We see great content that every single company is creating for the world. Their purpose is clear: to create content that people like. The companies show enthusiasm for teaching and are very knowledgeable about their subject of expertise. Technologies, science, trends, cosmetics, and everything is now compacted in meetings and conferences of 30-45 minutes. These short webinars are good pills for learning," says Rudy Bianco, founder of Webiners.
With the rising trend of utilizing webinars as a learning tool, Webiners.com's portal offers a great alternative to time-consuming and expensive lecture courses. Because all of the webinars on the site are in the 30-45 minute range, professionals are able to quickly learn about new trends in their industry which arise as a result of the exponential technical advancement of the twenty-first century.
About Webiners.com
Webiners.com was founded by Rudy Bianco, a serial entrepreneur for 16 years and the founder and president of Viclone. The primary objective of Webiners is to provide business coaching that actually works in the real world. As a newly launched website, Webiners.com allows business professionals in any industry to view and upload webinars for the benefit of other professionals seeking to expand their knowledge.
For more information about Webiners.com, visit the website at http://webiners.com/