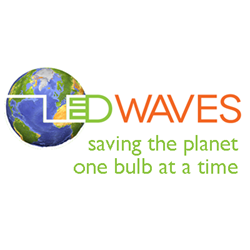 Gallina possesses a strong understanding of LED products and the SSL field.
Brooklyn, NY (PRWEB) April 22, 2014
Energy saving lighting supplier and manufacturer LED Waves is pleased to introduce Nick Gallina, Kevin Masterson and BJ Oladeji as their three newest employees. These recent hires represent the small company's rapid growth, which began in 2001 and has further accelerated since they began producing LED lights in the USA in 2011.
Nick Gallina will be joining LED Waves' sales team. Gallina is a St. Francis graduate who majored in Business Management, with a minor in Psychology. He has great interest in the Andromeda XM-L High Bay LED Light Unit because of its "High quality and sleek design," which appeal to his personal interest in Mechanical Engineering. Gallina possesses a strong understanding of LED products and the LED field.
Kevin Masterson will assist with the maintenance of LED Waves' social media outlets and other current marketing campaigns. Masterson graduated from the University of North Texas with a major in Marketing and a minor in English studies. His background in video production, SEO and writing copy will help propel their marketing campaign while bringing a new look to future strategies.
BJ Oladeji will be joining the LED Waves production team. Oladeji holds a B.S. in Business Administration from Mountain State University. Oladeji has been working in construction for the last four years and will use these skills to uphold the quality of LED Waves' American-made production line.
The LED industry has seen exponential growth over the last several years, with adoption increasing forty five percent annually. This is due to the improving capabilities and efficiency of LED lighting in comparison to other lighting systems. These features create a positive environmental impact, reducing energy and replacement costs for businesses and homeowners. To highlight LED Waves' commitment to environmental awareness, they are running an Earth Day Sale with free shipping and discounts on select products. The company's exclusive line of American-made LED lights, currently 15% off, continues to grow and bring a higher standard for the industry.
About LED Waves
LED Waves is a supplier and Original Equipment Manufacturer of LED lights, representing four family generations of experience in New York City's lighting industry. For over a decade the small company has helped businesses and homeowners save energy and improve performance with custom LED lighting solutions. LED Waves is a Service Disabled Veteran Owned Business.