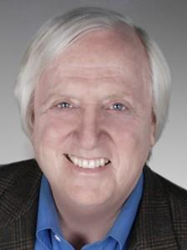 When you examine mentoring from the protégé's vantage point, you get a completely different perspective on what really makes learning occur.
Lake Oconee, Georgia (PRWEB) April 23, 2014
International Workers' Day is officially celebrated by more than 80 countries. Some coin the May 1 holiday as May Day while others term it Labour Day. Regardless, it is a day rich in historical employee movements and marked with observance and celebrations. Renowned management and customer service expert Chip Bell says it is a great time for leaders to reflect on the needs of employees and to focus on being the best mentors possible to their protégés. However, the expert shares that there are gaps between the resources available for mentoring and what protégés need.
"Try searching 'protegeing' online and see what turns up. The paucity of protége resources can leave one with the impression that mentors are in the driver's seat and protégés should be relegated to grateful passengers on a learning journey," says Bell.
However, his decades of experience have proven the exact opposite. "When you examine mentoring from the protégé's vantage point, you get a completely different perspective on what really makes learning occur," he adds.
Below he shares four secrets that you won't find online that every protégé wishes their mentor knew:
1. The Protégé's Eagerness is Extinguished by the Mentor's Expertise
Mentors often believe a mentoring relationship is a forum for off-loading their experience, knowledge and wisdom to a protégé, much like pouring into an empty vessel. The reality is learning is a door opened only from the inside. That puts the protégé in control of whether learning will occur. When mentors communicate curiosity and humility they are more likely earn the welcome mat from the protégé. When mentors rely on superiority and an all-knowing arrogance they are guaranteed to be left standing outside a locked door. Most protégés are eager to learn but averse to being "taught." A protégé's zeal to learn can be nurtured by a mentor who is authentic, compassionate and takes the time to build a relationship.
2. The Public Nature of a Mentoring Relationship Fuels Protégé Caution
The great part about most online courses is the privacy that enables a learner to make silly errors without anyone knowing it. Mentoring happens in an arena with one all-important spectator—the mentor. It means the risk-taking that is necessary for learning requires a relationship of safety. Early rapport is vital; contentious discussions are a no-no! Since risk-taking is being asked of the protégé, risk-taking must be modeled by the mentor. And, what greater risk can a mentor take than the demonstration of vulnerability and realness. Bottom line, the most powerful tool a mentor has for creating a safe haven for learning is authenticity. The spirit of exploration and partnership helps level the learning field.
3. Protégé Insight Must Always Be Stirred, Never Shaken
The goal of mentoring is to facilitate protégé insight that leads to understanding. Making the way easy for an "aha" moment comes more from inspiration than instruction. Advice giving must happen on the other end of a non-judgmental request—"e.g., I have a suggestion if that would be helpful." Delivering feedback requires "I walk in your shoes" empathy. Protégés are not driven toward understanding; they are invited to that plain by way of a compelling story, a personal anecdote, and an encouraging attitude. They are influenced through an affirming style; repelled by a hypercritical manner. And, should their confidence be shaken by a testing tone, they quickly turn away from the promising world of discovery.
4. Learning Is Only a Ticket to the Show
Protégés are rarely under the influence of a mentor solely for the joy of learning. They are there to accomplish an end which learning enables. Passing the final exam, so to speak, only attests to competence; today's work world is about performance and results. It means both mentor and protégé must pursue a productive transfer of new learning to a new application. It suggests the relationship does not end with mastery; it must be germinated into accomplishments that yield prized outcomes. And, given the short half-life on knowledge today, it must be viewed as a never-ending journey and not a short-term destination.
Bell finishes by saying, "Learning is the second greatest gift a person can give another; the greatest gift being love. Great gifts need to be thoughtfully chosen, properly wrapped and sincerely presented to their recipient. Since mentoring is the context for gift giving, it too must be tailored to the protégé, carefully wrapped in compassion and caring, and authentically offered to the recipient."
Chip Bell is a renowned keynote speaker, consultant and author of several best-selling books. His newest book is The 9½ Principles of Innovative Service. He can be reached at http://www.chipbell.com.