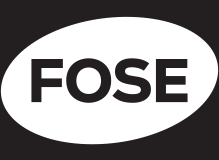 Houston, TX (PRWEB) April 22, 2014
ServerMonkey will head to Washington, D.C. May 13-15 to attend the FOSE Conference and Expo. FOSE is the longest leading conference focusing on the government technology community.
The three day event, held at the Walter E. Washington Convention Center, will feature an opening keynote from Tom Donilon, former National Security Advisor to the Obama administration. Donilon will be giving an inside perspective on America's foreign defense and cyber policy.
Individuals that attend the FOSE Conference will have access to more than 60 technical sessions discussing best practices, policy updates and guidance across topics of Cybersecurity, Mobile Government, Cloud & Virtualizations, Big Data, and more.
The Expo, which features almost 200 vendors, will allow those seeking solutions to their IT issues to come face to face with the trusted technology suppliers servicing the government and private industry. The conference and expo is free to for government personnel.
ServerMonkey will be present at Booth 1141 at the FOSE Expo to answer questions about refurbished IT equipment or IT Asset Disposition.
About ServerMonkey - Located in Houston, TX, ServerMonkey (http://www.servermonkey.com) buys and sells new and refurbished servers and networking equipment. With a blend of low prices, high quality, and exceptional service, ServerMonkey offers a unique opportunity for corporate IT groups to economize without compromising.
ServerMonkey also partners with large enterprise to sustainably handle decommissioned IT equipment. Reusing or recycling equipment is the environmentally conscious choice, and should be an integral part of any company's green initiative. An e-Stewards Enterprise and an 'A+' rated Better Business Bureau accredited company, ServerMonkey provides end to end solutions for asset disposition.
###
Contact:
Margo Evans
Marketing Director
+1 713.430.2182
marketing(at)servermonkey(dot)com