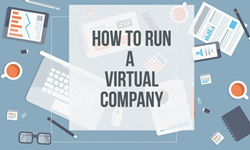 Our Smart Guides are designed to help small businesses get more out of their virtual offices.
Newport Beach, CA (PRWEB) April 25, 2014
In a move to better equip virtual office users around the world, Alliance Virtual Offices is publishing a series of Smart Guides. The guides are available for free at the Alliance Virtual Offices website.
Alliance Virtual Offices teamed with Guides.co to produce the step-by-step, do-it-yourself guides written by virtual office experts. Guides.co helps companies like Alliance Virtual Offices create custom Smart Guides full of actionable content.
"Alliance Virtual Offices is the industry's high-touch, high-service virtual office provider," said Mike Sullivan, Chief Marketing Officer at Alliance Virtual Offices. "We've built a complete menu of virtual services, and we're dedicated to providing the best sales, service and support in the alternative workspace industry. The useful guides will extend our range of services to the practical tips and processes that help entrepreneurs start off on the right foot."
"Some of our clients get a virtual office, put their address on their business card, and that's about it," Sullivan says. "Our Smart Guides are designed to help small businesses get more out of their virtual offices and at the same time, it's another effort for Alliance Virtual Offices to be 'The Complete Virtual Office' for our clients. With these resources and more planned for the future, I'm confident small business owners can drive even more growth using their virtual offices and the resources we provide."
Smart Guides Tackle Top Start-up Challenges
The first Smart Guides cover three topics that Alliance has pinpointed as the biggest challenges facing its customers:

How to run a virtual company
Optimizing and automating administration
Business setup checklist
The guides are organized into tasks and check lists, along with detailed descriptions, pro tips, file templates and links to other resources. "Smart Guides offer all the information Alliance Virtual Office employees, clients and partners need at the their fingertips," Sullivan noted.
About Alliance Virtual Offices
Alliance Virtual Offices combines people, place and technology—the three key components needed to serve mobile and work-from-home professionals—to deliver a complete virtual office. With on-demand offices in over 600 locations, a virtual phone system and experienced, professional live receptionists Alliance Virtual clients operate more flexibly while projecting a better image—all at an affordable price. Learn more at http://www.alliancevirtualoffices.com/
About Guides.co
Guides.co makes it easy for anyone to publish helpful content. Guides.co, formerly known as Accel.io, is the only free guide publishing platform for instructional content that can be published anywhere. The company also provides a SaaS offering for companies that want to socialize their resource pages to make them more engaging while also making it smarter through the collection of unique analytics on the readers. The company works with successful authors, experts, and companies to create more engaging and interactive content. For more information on Guides.co, please visit: http://guides.co.