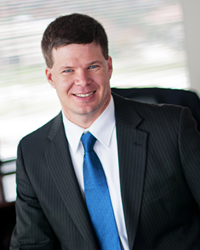 Allen's dedication to quality and customer satisfaction is very important for the company's long term success.
(PRWEB) April 29, 2014
Allen holds more than 17 years of information technology experience and has co-authored numerous JD Edwards reference guides over the course of his career including his latest book, "Advanced Tuning for JD Edwards EnterpriseOne Implementations". He has also received the coveted Oracle ACE status; an accreditation given by Oracle to recognize individuals that demonstrate the highest level of excellence in delivering technical solutions to the JD Edwards user community. Allen has used this wealth of knowledge and industry expertise to realize CAPSCIENT's ambitions to provide the highest levels of consulting services and has not only seen but been instrumental in the company's progression to becoming a premier JD Edwards consultancy.
Allen Jacot first joined CAPSCIENT in 2010 as a Director of Technology and since then has proved to be a significant force behind CAPSCIENT's success and achievements. Allen's expertise have been crucial in establishing CAPSCIENT's Center of Excellence (COE) in Irving, TX, where the latest technology and applications are available to customers for proof of concepts, training and testing. The COE also ensures CAPSCIENT value practioners remain knowledge leaders in their field of expertise and continue providing value to their customers by maintaining their knowledge of the latest technology advancements made with the product. Also among the new services Allen helped integrate into CAPSCIENT's service offerings was CAPFLEX a service used to provide planning, scoping, oversight and guidance to upgrade customers; in particular those that have decided to use internal resources to accomplish their project initiatives. This service offering has proved low-cost, reduces overall project risk and provides extensive value for CAPSCIENT's customers. Allen's wealth of knowledge, experience, and dedication have also proven to be key factors in securing new customers for CAPSCIENT as well as providing continued customer satisfaction.
When announcing Allen's promotion CAPSCIENT Co-Founder and President Kalanithi Venkatesan commented on Allen Jacot's impact on the company's success saying that, "Allen's dedication to quality and customer satisfaction is very important for the company's long term success. We look forward to him achieving even greater goals within CAPSCIENT, through his vision and leadership to the delivery team and new technologies." As Senior Director of Technology Allen was responsible for managing both the JD Edwards applications and technology practices and now in his new role as VP of Technology he will give direction in new practices to be introduced to CAPSCIENT as well as leading the company in technology.
ABOUT CAPSCIENT
Headquartered in Irving, TX and with offices in Los Angeles, CA and Pune, INDIA, CAPSCIENT is one of the nations leading JD Edwards consultancies and value systems integration firms specializing in Oracle JD Edwards services. CAPSCIENT is an Oracle Platinum Partner and is certified to implement Oracle's Business Accelerators for JD Edwards EnterpriseOne's latest release.