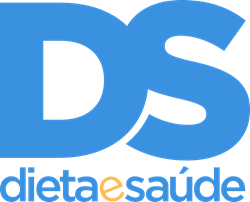 (PRWEB) May 02, 2014
Dieta e Saúde, the most popular online weight loss program in Brazil, is now available for Intel® Atom™ tablets for Windows* 8.1. Translated as "Diet and Health" in English, Dieta e Saúde by Minha Vida, had already helped more than one million people lose weight.
This diet and fitness app helps users manage their intake of food through a point system, tracks weight loss over time and suggests daily exercises to perform. It also features a daily health feed, weight history, nutrition information for food, healthy recipes, health notifications and more.
When developing Dieta e Saúde, Minha Vida leveraged its status as an Intel® Software Partner in the Intel® Developer Zone to access Intel tools, code and support to optimize this app for the capabilities of Intel Atom tablets for Windows* 8.1.
"Having Intel as a partner during the development process helped us create a powerful health app that works expertly with new Windows* tablets," said Alexandre Tarifa, CTO at Minha Vida.
Dieta e Saúde is available for immediate download from the Windows* Store: http://apps.microsoft.com/windows/pt-br/app/dieta-e-saude/f7fe939d-b573-4427-bc6a-a76a5fdd9748
About Minha Vida
Minha Vida operates the largest portal of health and well-being of Brazil. The company's purpose is to improve the quality of life of people through healthy living. For more information visit: http://www.minhavida.com.br
About the Intel Developer Zone
The Intel Developer Zone supports developers and software companies of all sizes and skill levels with technical communities, go-to-market resources and business opportunities. To learn more about becoming an Intel Software Partner, join the Intel Developer Zone. To learn more, visit: http://software.intel.com/
Intel, the Intel logo and Intel Inside are trademarks of Intel Corporation in the U.S. and/or other countries.
*Other names and brands may be claimed as the property of others.
Copyright © 2014 Intel Corporation. All rights reserved.