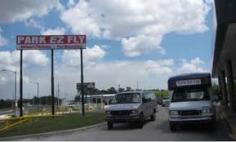 We want our customers to reach out and experience instant value the moment they book a parking space with us.
Jacksonville, FL (PRWEB) April 29, 2014
Greenbee Parking, a dynamic young parking service, has come up with innovative new deals which they announced as their spring offers here in Jacksonville. Now their customers who use the Jacksonville (JAX) airport regularly will no longer be dependent on the temporary Jacksonville airport parking coupons to save money on their recurring parking expenses. Greenbee's wide range of new deals promises easy and affordable parking anytime and every time they book through this unique service. Their regular deals are better than any great discounts offered by the coupons which will make it so convenient for users to plan their travel budgets from now on. Getting a great spot even with last minute bookings is no longer an impossibility which means great deals and savings round the year. These offers come with excellent and robust customer service which is perhaps the backbone of their popularity and their customers' comfort factor.
"We want our customers to reach out and experience instant value the moment they book a parking space with us," said Christine Cooper – Marketing Coordinator, Greenbee Parking. "We believe in making their journey comfortable and hassle-free and that without paying a premium for these services. They should not have to wait for Jacksonville airport parking coupons in order to get this value and this is exactly where we come in – absolute value with no waiting time at all."
Jacksonville International Airport Parking Information
The Jacksonville International Airport is a joint civil-military public airport which keeps busy with business, leisure, military travel along with cargo activity. It serves a large part of the state and its many places of interest along with being very close to downtown Jacksonville. A $170 million expansion plan for the airport focuses among others, on further airport parking development. In this they have also received massive aid from various private players among which Greenbee Parking has stood out as one of the key contributors. They have not only introduced innovative options but also great new rates that make it possible for travelers to save anything between 30-75% of their parking expenses even without Jacksonville airport parking coupons.
The Greenbee Airport Parking Solution
Greenbeeparking.com is the connection between consumers and parking vacancies in close proximity to major airports and seaports. The parking spaces are very affordable because the company has negotiated discounted rates with major hotel chains for the parking spaces that are not currently occupied. Here's how it works.
Greenbee Parking puts the available inventory of parking spaces on their website to be reserved by business and leisure travelers looking for cheap airport parking. This alternative method for finding parking equates to significant savings for the traveler. You can learn more about their offers from (http://youtu.be/RWc3dqhugFA) or via the web at (http://www.greenbeeparking.com/).
About Greenbee Parking
Greenbee Parking is the nation's most innovative long term parking company, with a new way of making long term parking affordable. The company is rapidly adding new airports to its network.