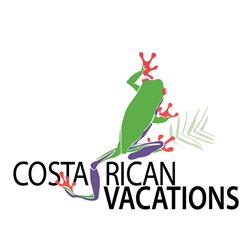 San Jose, Costa Rica (PRWEB) April 22, 2014
Costa Rican Vacations (CRV), a travel agency specializing in personalized, boutique vacations to Costa Rica, announces a new partnership with the Andaz Peninsula Papagayo Resort, Costa Rica's first lifestyle Resort. The new partnership will benefit the clients of Costa Rican Vacations by allowing them to get a great rate.
Opened on December 20th of 2013, the Andaz Peninsula Papagayo Resort Costa Rica was one of Costa Rica's most highly anticipated hotel openings in recent history. Located on the northwest Pacific coast of the country, the Resort offers sweeping views of the Bay of Culebra with quiet and privileged views of the ocean, forest, and the country's untouched natural beauty.
Andaz Peninsula Papagayo offers a variety of dining options, including three restaurants. Chao Pescao Small Plates & Bar is designed to help guests sit back, relax and sample seasonal Latin-inspired gourmet creations. Ostra is the hotel's specialty restaurant, designed to emulate a private residence. Focusing on all the fresh seafood Costa Rica has to offer. Rio Bhongo is the hotel's three-meal, open-air restaurant and features a wine stand, as well as a coffee shop with the finest Costa Rican chocolate and tea.
The 11,000 square foot ONDA Spa will offer peace and tranquility with nine treatment rooms and an array of therapeutic treatments, along with a 24-hour gym. Two secluded beaches ensure isolation from crowds, while two swimming pools encourage fun in the sun. The property also features more than 8,000 square feet of meeting and event space, housed in state-of-the-art studios with integrated audio-visual systems, a fully equipped open kitchen, and breakout spaces that are designed to stimulate the creative senses.
Andaz Peninsula Papagayo brings to life the Andaz brand's mission of creating inspiring, indigenous and unscripted experiences and immersing guests into the destination's local culture with an array of unique activities.
For more information on Costa Rican Vacations go to http://www.vacationscostarica.com.
###
About Costa Rican Vacations
Costa Rican Vacations (CRV) is a travel company specializing in personalized, boutique vacations to Costa Rica. CRV'a staff of globetrotters comes from all corners of the world and have explored every nook and cranny of Costa Rica. They know every destination inside and out, as only locals can, and what is more, they personally vet every experience and only recommend the ones they know will create the best travel experiences. Costa Rican Vacations marries a passion for travel and local expertise, using expert knowledge and insider information to curate true travel experiences. For more information go to http://www.vacationscostarica.com/ or call 1-800-606-1860
About Andaz Peninsula Papagayo Resort
Andaz Peninsula Papagayo Resort Costa Rica, picturesque in Northwest Costa Rica's Guanacaste region, offers guests sweeping views of the Bay of Culebra and its untouched surroundings. Iconic Costa Rican architect, Ronald Zurcher, developed the resort's innovative, pre-colonial design and the property features 153 guest rooms, including 21 suites. Accommodations balance modern designs with touches of local character including woven textiles, solid woods and carved artifacts to create locally inspired experiences. The property is also providing unique experiential tourism with its Andaz Salon program. The program offers guests the exclusive opportunity to become inspired, learn and connect with the local culture of the destination in an immersive way, including surf opportunities from the Faherty Brand, art by local artists such as Las Papaturras, music from Jared Dietch, and fashion by Soludos.
About Hyatt Hotels Corporation
Hyatt Hotels Corporation, headquartered in Chicago, is a leading global hospitality company with a proud heritage of making guests feel more than welcome. Thousands of members of the Hyatt family strive to make a difference in the lives of the guests they encounter every day by providing authentic hospitality. The Company's subsidiaries manage, franchise, own and develop hotels and resorts under the Hyatt®, Park Hyatt®, Andaz®, Grand Hyatt®, Hyatt Regency®, Hyatt Place®, Hyatt House®, Hyatt ZilaraTM, and Hyatt ZivaTM brand names and have locations on six continents. Hyatt Residential Group, Inc., a Hyatt Hotels Corporation subsidiary, develops, operates, markets or licenses Hyatt ResidencesTM and Hyatt Residence ClubTM. As of September 30, 2013, the Company's worldwide portfolio consisted of 535 properties in 47 countries. For more information, please visit http://www.hyatt.com.