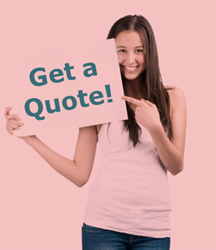 Los Angeles, CA (PRWEB) May 09, 2014
24-7 Van Lines is offering moving quotes on its website that are more detailed than ever before. Customers can get moving quotes that enable them to find more accurate pricing based on exactly which features and services they would like to use and where they're relocating from and to. This will give them a more accurate picture of how much their final invoice will be once the move is over.
Computer specialist Lane Sanders commented. "There are only a few pieces of information required in order to receive the quote. You need to provide both your current zip code and the zip code to where you'll be relocating. You'll need to grant us contact information, as well as a desired moving date. After that, just check off a list of services you think you'll be needing, and you'll be on your way. When the quote is received, there will be several tiers of pricing available that will show you costs for different office sizes, and the total number of movers likely needed. You'll also be able to see what it would cost if you make use of additional services, the total price of which is reduced if you use them in bulk."
Sanders was also asked how the company was willing to help customers who had no prior experience moving, and couldn't afford the specialty services provided. "Although we urge clients to use our packing and IT security services in order to avoid claims in the case of accidents, we realize that these are rare and people can't always afford to go about their move in the way we feel is most ideal. In that case, we provide pamphlets full of helpful tips on how to avoid damage when packing, and how to help our movers get in and out on moving day. Lower priced insurance options are also available. This ultimately allows the client to invoice us for many fewer hours than they otherwise would, even if it does slightly raise the chances of time-consuming problems down the road."
Also available is the helpful 24-7 Van Lines website, where other new algorithms will help increase the accuracy of search features and provide customers with personalized results. Customers will find recently updated, detailed articles on how to pack professionally, how to find the cheapest mover, and lists that detail the exact steps to be taken when moving. They will find proposed timetables and specific materials required. As always, customer service is available, and personnel are on standby for onsite inspections when needed.
Press Contact
Mark Tanning
24-7 Van Lines
(323) 920-0048