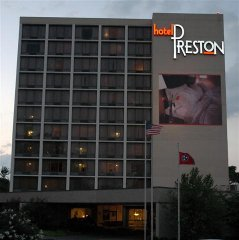 "We are focused at offering the best parking options at the least price..."
Nashville, TN (PRWEB) May 06, 2014
Greenbee Parking, one of the fastest growing airport parking services in the country, has just announced new ways to affordable airport parking in their latest web upgrades. The new range of parking deals offered by the young service provider promise to slash the existing BNA airport parking rates. Now all travelers using the Nashville (BNA) airport can choose from the various innovative options in both long and short parking deals without making any major dent to their travel budgets. One can enjoy as little as 30% or as much as 75% savings on their parking expenses, compared to their earlier prices, depending upon the kind of deal and the duration that they opt for. Whichever way you go, the bottom line is definite and positive savings and comfort all the way.
"We are focused at offering the best parking options at the least price and hassle as possible," said Christine Cooper – Marketing Coordinator, Greenbee Parking. "In order to fulfill that aim we are constantly at work to come up with better and more innovative parking deals which our customers can easily keep track of through our web upgrades. We hope that our new and discounted BNA airport parking rates will go a long way to provide comfort for all our customers using the Nashville (BNA) airport."
Nashville International Airport Parking Information
The Nashville International Airport caters to a large area which includes Nashville and its neighboring regions. Spread over a 1,000,000 sq. ft. the airport has 47 carrier gates which handle the huge volume of passenger footfalls that it sees round the year. Connection with all major domestic and international destinations adds to the booming business and leisure travel figures that the airport is increasingly witnessing. Among the major upgrades that the airport has seen in recent years, the parking has been of major consideration. Authorities have found help from private quarters as well, as providers like Greenbee Parking have aided in the airport parking expansion big time. Their unique offers and BNA airport parking rates can be easily tracked through their latest web upgrades.
The Greenbee Airport Parking Solution
Greenbeeparking.com is the connection between consumers and parking vacancies in close proximity to major airports and seaports. The parking spaces are very affordable because the company has negotiated discounted rates with major hotel chains for the parking spaces that are not currently occupied. Here's how it works.
Greenbee Parking puts the available inventory of parking spaces on their website to be reserved by business and leisure travelers looking for cheap airport parking. This alternative method for finding parking equates to significant savings for the traveler. You can learn more about their offers from (http://youtu.be/RWc3dqhugFA) or via the web at (http://www.greenbeeparking.com/).
About Greenbee Parking
Greenbee Parking is the nation's most innovative long term parking company, with a new way of making long term parking affordable. The company is rapidly adding new airports to its network.