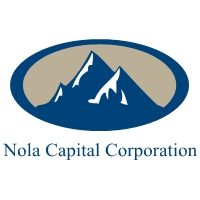 We only get paid if the project is successfully funded.
Vancouver, WA (PRWEB) April 24, 2014
Nola Capital Corporation has recently announced that its funding programs will be available to a restricted number of projects from new clients. This new policy is subject to change at any time without notice and the programs would once again only be available to existing clients.
The programs are some of the most comprehensive methods in the industry of raising capital for larger projects. They require a total commitment to the funding process by clients who must be willing to provide a wide variety of information on their projects which is carefully analyzed before a particular funding structure is finally selected. Bonds, Senior Notes, Hard Asset Loans, etc. are frequently used.
Despite applicants being required to go through a rigorous due diligence process before the final funding structure is determined, the volume of requests for funding has required the firm to enforce a policy that only 5 projects are allowed into underwriting at any time. This policy assures that each project can receive the optimum amount of attention it deserves.
Art Housholder, Managing Director of Nola Capital Corporation, has stated "another feature of the programs that clients really like, besides the amount of money that can be raised for projects, is we don't charge any front fees. We only get paid if the project is successfully funded. That's rare in this business and it makes us a little harder to deal with on the front end because we are taking a risk that the client will not stay the course and complete their funding or they might possibly misrepresent something that we will uncover during our due diligence which could kill the deal. However, clients definitely sleep better at night knowing we are as committed to seeing them get funded as they are. Anything short of a successful funding and we have nothing to show for it".
Costs incurred during the funding process such as due diligence expenses, attorney's fees, engineering costs, etc. are strictly third party costs and do not inure to the benefit of Nola Capital Corporation. Those costs are typically a fraction of 1% of the amount being raised.
After a project has been conditionally accepted by Nola Capital and everyone in the proposed funding is identified, Nola Capital Corporation coordinates direct communications between all parties so they can become familiar with each other. The parties may include investment bankers, bond managers, trustee banks, law firms, rating agencies, engineering firms and other entities involved in a particular funding. At that time a client is able to make certain their efforts and expenses will be invested in a viable attempt to complete their funding. The terms, conditions and costs of a funding are always disclosed prior to starting the funding process.
Housholder added in his comments "It's hard to say how long we'll leave the programs open. The last time was for only 6 months. We'll see how it goes but things are busy so it might be weeks instead of months this time".