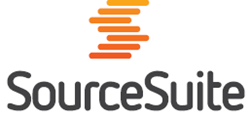 We hope to show buying professionals at ISM how our solution can make their procurement initiatives much more efficient
Albany, NY (PRWEB) April 23, 2014
SourceSuite, BidNet's e-procurement solution, will be an official exhibitor at the Institute for Supply Management's upcoming ISM2014 International Supply Management Conference in Las Vegas, May 5-7.
BidNet will be showcasing its SourceSuite software-as-a-service procurement solution at booth no. 123 in the conference exhibit hall, May 5-6. Four BidNet representatives will be on-site to meet with conference attendees and answer any questions about the procurement software. The team members include President, Mark Eigenbauer, Director of Marketing, Kim Cullen, and Senior Business Development Executives, Rich DiMezzo and Ellen Nasrallah.
The ISM Conference continually sets the bar for supply chain events around the world. ISM2014 – the 99th international supply management conference includes some of the biggest names in procurement, as well as keynote speakers like oil and gas entrepreneur, T. Boone Pickens, and Chief Economist of Moody's Analytics, Mark M. Zandi. The conference and corresponding exhibit hall will take place at LVH – Las Vegas Hotel and Casino.
Cullen will also be representing SourceSuite as part of a three-member panel for ISM's education session titled "From Wikis to Whitepapers." The hour-long interactive learning session, scheduled for May 5 at 10:40 a.m., will focus on the rise of social media and its individual branding leverage for supply chain professionals. Joining her will be Brandman University Assistant Professor, Dr. Helen Eckmann and Spend Matters Director of Client Engagement, Sheena Moore.
"Social media is becoming an integral aspect of both corporate and SCM culture. This learning session will be very beneficial to supply chain management professionals looking to better utilize social media and other online resources," Cullen said. "I look forward to sharing ideas and discussing with attendees how to become a thought leader in SCM through social media and content exploration. Although the session is within the Emerging Practitioners track, I feel that anyone registered for the conference will benefit from attending."
BidNet's 5th generation e-procurement solution, SourceSuite, helps over 950 buying organizations streamline their purchasing process. SourceSuite's technology allows supply chain professionals a robust, yet configurable, bid and vendor management system. SourceSuite's modules help to create a more efficient procurement process for buying organizations through its supplier and bid management features. A SourceSuite procurement system includes features such as-configurable approval workflows, electronic bid submission, rotational bidding, pre-qualification online forms and more procurement tools.
"We hope to show buying professionals at ISM how our solution can make their procurement initiatives much more efficient," Eigenbauer said. "Our cloud-based procurement software is automating the purchasing process and delivering an immediate positive impact to our customers' organizations. We are looking forward to meeting and sharing the benefits of SourceSuite with the supply chain professionals at ISM."
Those interested in learning more about ISM 2014 can visit the conference's official website. SourceSuite is currently pre-scheduling appointments to meet with interested buying professionals at the conference. Schedule your meeting time with SourceSuite today at http://www.sourcesuite.com/ism2014.
About BidNet's e-Procurement Solution:
BidNet's e-procurement solution, SourceSuite, helps more than 950 buying organizations across the country with its supplier management, bid management, document distribution and audit and control tools. SourceSuite offers a configurable solution to purchasing departments in a variety of industries. More information is available at http://www.sourcesuite.com or by calling 800-835-4603.