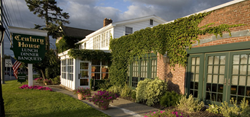 "We make sure that our deals match our customer demographics...."
Albany, NY (PRWEB) May 08, 2014
Greenbee Parking, a fast growing airport parking firm, has just announced a whole new range of parking deals for all travelers using the Albany (ALB) airport. Along with their innovative options and deals they have also promised cheap Albany airport parking rates for both long and short term customers. Now one can easily save anything between 30-75% on their annual parking expenses and travel budgets without depending on multiple deals and coupons to help them in this endeavor. These cheap and discounted deals are specially designed to match different kinds of parking needs of different customers, which means that there is something for everyone at Greenbee. So whether you are booking for six months or six days, you can be assured of big time savings all the way. A robust customer service to help whenever the need arises is just an icing on the cake.
"We make sure that our deals match our customer demographics and needs in every sense of the word," said Christine Cooper – Marketing Coordinator, Greenbee Parking. "For our customers in Albany (ALB) we have come up with the cheap Albany airport parking rates which will match their travel budgets and yet help us meet the high volume of parking needs in the area."
Albany International Airport Parking Information
The Albany International Airport caters to a large area in New England and parts of New York, making it one of the preferred alternatives to JFK. It is strategically connected to the central business districts in all these regions as well as the major Interstate Highways 90 and 87, which aids all leisure and business travelers. The airport is known as one of the leading customer friendly airports of the country which perhaps explains why authorities have invested over $232 million for its upkeep and upgrades over the years. Among the many features that have been improved here a key area has been airport parking which has seen increasing demands over the past few years. The authorities have been aided in this effort by service providers like Greenbee Parking who have many innovative options at very cheap Albany airport parking rates. Now one can easily save on parking expenses straightway without having to rely on external tools like deals, discounts or coupons.
The Greenbee Airport Parking Solution
Greenbeeparking.com is the connection between consumers and parking vacancies in close proximity to major airports and seaports. The parking spaces are very affordable because the company has negotiated discounted rates with major hotel chains for the parking spaces that are not currently occupied. Here's how it works.
Greenbee Parking puts the available inventory of parking spaces on their website to be reserved by business and leisure travelers looking for cheap airport parking. This alternative method for finding parking equates to significant savings for the traveler. You can learn more about their offers from (http://youtu.be/RWc3dqhugFA) or via the web at (http://www.greenbeeparking.com/).
About Greenbee Parking
Greenbee Parking is the nation's most innovative long term parking company, with a new way of making long term parking affordable. The company is rapidly adding new airports to its network.