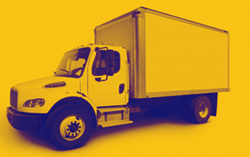 Los Angeles, California (PRWEB) April 23, 2014
England Van Lines has been a longtime supporter of various charities, and wants to spread awareness of proper standards of care for our cats and dogs. They have therefore planned to host several community events aimed at raising funds that will then be donated to several animal charities that operate across the country.
A company spokesperson reached out with a comment. "We believe that animals have the same rights as humans, and that animals should be placed in households that promote happiness and good health, both physically and emotionally. We all want the best for our animals, but it's easy to forget that many animals are left behind and struggle to find owners. We're hoping to curb unnecessary animal destruction at shelters all over the country, and we know that other people want the same. It's our goal to bring these people together to brainstorm common goals, and then reach those goals swiftly with the help of the animal shelters which we'll be donating to."
England Van Lines often hosts community events near its locations around the country, and so there are quite a few expectations surrounding this one. Because of the company's grasp of social networking, Van Lines intends to release a smartphone application which will help animal supporters link up and approach friends and family they have as contacts. This will help supporters spread their thoughts and feelings on the subject in a concise, efficient manner. Use of this application is completely voluntary, and new methods of disseminating information and charity goals will be discussed at each event. The events will also serve to help new customers find the lowest moving company online quote available in local regions.
The events will be held simultaneously around the country and connected via teleconference, which will allow company representatives and executives to share their thoughts and thank guests and supporters alike. It will also allow ideas to be shared more easily between groups of supporters at different locations, and the company and the charities being represented believe this will help propel a new level of excitement and momentum for the cause.
When more information becomes available, it will be placed on the England Van Lines website. England Van Lines is responsible for both residential and commercial moves, as well as larger scale international moves that take a lot of coordination and personnel to achieve. Those looking for a moving company online quote need look no further, and can also find more details on the services that England Van Lines provides to customers.