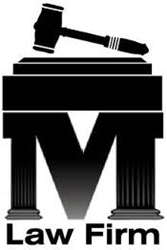 New York, NY (PRWEB) April 28, 2014
Adnan Munawar, an experienced car accident lawyer and senior partner in Munawar & Andrews-Santillo, LLP released a statement today commenting on a fatal accident that took place in the Bronx recently.
According to a report from CBS New York (Dirt Biker Killed, Pedestrians Injured In Bronx Accident, 3/21/2014), the operator of an unregistered dirt bike was killed when he unsuccessfully attempted to pass a car while driving in the Bronx, injuring two pedestrians.
According to the report, the dirt bike operator had attempted to pass the vehicle when it turned left. The dirt bike struck the vehicle and the rider was thrown clear of the accident, which continued traveling until it struck two senior citizens who had been standing at the intersection.
"Accidents like this one are extremely unfortunate, but they speak to the threat of the unregistered vehicles that roam the streets of the city," said Munawar. "Law enforcement officials are usually not kind to people who are caught operating these illegal vehicles, but unfortunately, they cannot be everywhere at once, and we are left with tragic accidents like the one that occurred in the Bronx. Any bystander injured in an accident such as this one should consult an attorney immediately for a thorough investigation into their potential to file a legal claim."
If you or a loved one has suffered an injury, medical condition, or worse, as a result of an car accident in New York, you should contact a New York car accident lawyer today at 212.400.4000 to receive information about the your rights under the law and how to pursue claims for the compensation you deserve.
About Munawar & Andrews-Santillo, LLP
Personal Injury Lawyers
Bicycle Accident Lawyers
No Fault Arbitration Lawyers
No Fault Litigation Lawyers
Munawar & Andrews-Santillo, LLP ("MLawfirm") is a Personal Injury Law Firm in New York City. Our team of highly qualified and skilled attorneys handles and represents clients in a wide range of legal areas including: Car/Auto Accidents, Bike Accidents, Truck Accidents, Construction Accidents, Workers Compensation, Medical Malpractice and No-Fault Collection/Litigation/Arbitration or Accidents. If you need legal help feel free to contact our attorneys. We are available 24 hours a day, 7 days a week, 365 days a year to our clients. Because Insurance companies have their attorneys, adjusters and representatives well trained to defend, delay and frustrate your right to recover full and adequate compensation and damages. One of our greatest strengths is that we are Trial Lawyers. That means we prepare client's case as if it is going to court and we use tireless effort to secure the best possible results for them. At Munawar & Andrews-Santillo LLP, a preeminent New York law firms, no case is too large or too small. Our attorneys treat all clients with the respect and dignity they deserve. Our law firm and attorneys work hard to deliver the very best results to all of our clients. Do you have a legal issue? Do not hesitate to call for free consultation at (212)-400-4000.
"Lawyer Advertising"
"Prior results do not guarantee a similar outcome."
"Content of the press release is not intended to provide legal or other advice or to create an attorney-client relationship."