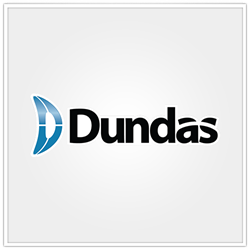 "Dundas Dashboard has allowed us to enhance our service offering by creating a dashboard solution with live data. We have implemented the dashboards on iPads, so our clients can access it at any time." - Karen Warren, Dashboard and Web Developer
Toronto, Ontario (PRWEB) April 23, 2014
Today Dundas Data Visualization announces that SuiteAmerica, an employee owned corporate housing company, has chosen the Dundas Dashboard platform for its dashboard solution. SuiteAmerica uses Dundas Dashboard to realize internal efficiencies by creating internal dashboards, and add to its service offering by creating client-facing dashboards.
Jim Masten, CEO of SuiteAmerica, chose Dundas Dashboard because of the vast data visualization library and platform capabilities, which allowed SuiteAmerica to present data to clients in ways it had never done before. Prior to implementing dashboards, SuiteAmerica was creating static quarterly and annual reports. The company wanted to be able to automate its reporting system with dashboards and present live data to clients that they could access at any time.
Since implementing client-facing dashboards, SuiteAmerica has also created internal dashboards, which it uses to monitor their relocation departments' completed reservations. This has enabled management to track how many leads are closed from both the website and external sources. The visual tool has been well-received and enables users to see the daily progress of the relocation department by individual and by overall team.
Karen Warren, dashboard and web developer at SuiteAmerica said, "Dundas Dashboard has allowed us to enhance our service offering by creating a dashboard solution with live data. We have implemented the dashboards on iPads, so our clients can access it at any time. This has given us greater efficiency and the ability to make better decisions."
Scott Benzie, VP of Client Enablement at Dundas Data Visualization said, "Relocating can result in great career opportunities, but can be a taxing time for people and families. SuiteAmerica is able to take the stress out of this process and create a smooth transition for different groups with differing housing needs. We were happy to work with SuiteAmerica, a forward-thinking organization, and we are very pleased that SuiteAmerica was able to use Dundas Dashboard to produce dashboards that helped them continue to deliver top-notch service."
About Dundas Data Visualization
Dundas Data Visualization is a world leader in data visualization and dashboard solutions. Its goal is to provide the best possible data visualization software and services to address the growing need for data-driven decisions in modern business. Dundas offers a flexible software solution and professional services that provides comprehensive dashboard consulting, product enhancement and training. For more information visit http://www.dundas.com.
About SuiteAmerica
For over 20 years, SuiteAmerica has been providing quality corporate housing services nationwide that take the stress out of relocating. SuiteAmerica specializes in assisting clients with their housing requirements by developing strategic partnerships and offering cost-effective solutions. Their unique, guest-focused programs include Room & Ride, Personal Transition Services, Customized Area Information, and Concierge Services These one-of-a-kind solutions have helped make SuiteAmerica a top choice for corporate relocation, training, extended projects, and intern groups. As an employee-owned company, SuiteAmerica team members demonstrate a commitment to quality and service. Some of the best-known companies in America choose SuiteAmerica for their corporate housing needs. For more information, visit http://www.suiteamerica.com.