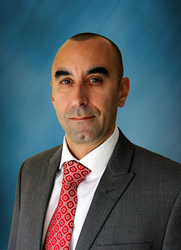 San Diego, CA (PRWEB) April 23, 2014
The San Diego family law attorneys at the Men's Legal Center represent husbands, fathers, and noncustodial parents who are facing California family law issues that involve divorce, child custody and visitation, child support and spousal support among others. The firm also provides a unique military background that aids clients who are facing military family law issues. The Men's Legal Center is pleased to announce that Attorney James Castranova has joined the firm as a staff attorney. He focuses primarily on clients who are facing domestic violence charges and those with high-conflict child custody issues.
Mr. Castranova was born and raised in New Jersey. He attended the University of North Carolina at Greensboro and graduated magna cum laude with a Bachelor's degree. He majored in English and minored in political science. After completing his undergraduate degree, Mr. Castranova decided to continue his education by pursuing a law degree. He enrolled at the University Of San Diego School Of Law. While earning his Juris Doctorate degree, he was awarded the Wily W. Manuel Award for his outstanding community service in the San Diego Volunteer Lawyer's Program twice. In addition, Mr. Castranova interned at the San Diego Public Defender's Office while studying at USD.
After earning his law degree, Mr. Castranova earned his license to practice law in California. Since that time, he has been representing clients who needed help with defending themselves against domestic violence charges. He has also served as an advocate for parents who were fighting for their rights to continue to enjoy relationships with their children after their divorces were complete. Over the years, Mr. Castranova has become fluent in Spanish and has therefore represented many members of San Diego's Hispanic community.
"We are very pleased to welcome Attorney James Castranova to the Men's Legal Center, as we are certain that he will be able to provide specific forms of legal help that many of our clients badly need," said Craig Candelore of the Men's Legal Center. "We look forward to providing our clients with the opportunity to have Mr. Catranova's vast legal skills work towards defending the rights of those who deserve fair results," Mr. Candelore added.
About the Men's Legal Center
The Men's Legal Center is a law firm comprised of San Diego divorce lawyer s who have been representing clients who have been facing California family law issues that include divorce, support controversies, property division questions and custody challenges. The firm also has attorneys on-hand who have extensive military experience and therefore provide representation to those who face military divorce issues and other family law situations while they are members of the military.