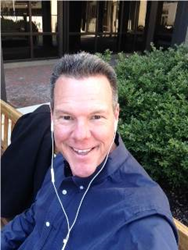 Mavericks thrive on competition and the adrenaline rush that comes from doing the impossible.
San Jose, CA (PRWEB) April 29, 2014
Brian Burns, sales author and consultant, will appear live on CONNECT! Online Radio for Selling Professionals this Saturday, May 3, from 9-10 a.m. Pacific time. Listeners will enjoy his frank approach to simplifying the complex sale and learn what it means to be a Sales Maverick, going against the grain to compete and win.
Burns is best-known as the author of "The Maverick Selling Method" and the host of The Brutal Truth about Sales & Selling podcast. He is a 25-year expert in creating, capturing and dominating early stage innovative markets. During this time, Burns has played key leadership, management and sales roles for 11 venture capital backed companies, resulting in three IPOs and seven acquisitions. Through this experience he has developed a unique and powerful sales method for bringing innovative products to market while marginalizing competitors.
Your program host, Deb Calvert, will conduct the interview with Burns, incorporating questions submitted beforehand and live by listeners. The CONNECT! Online Radio Show for Selling Professionals is dedicated to helping sellers connect with buyers so they can cut out continuances, put an end to pending and stop stalling out.
To submit questions for Burns and Calvert before the live broadcast, send an e-mail to deb.calvert(at)peoplefirstps(dot)com. To join the live broadcast where listeners can submit live-time chat questions or call in to appear live on air, go to the program page.
An archived version of this program will be available after it airs at the iTunes Store CONNECT1 or at the website listed above.
CONNECT! Online Radio for Selling Professionals is sponsored by People First Productivity Solutions, a sales training firm dedicated to building organizational strength by putting people first. Deb Calvert, founder and president of PFPS, formed the CONNECT! Community to support sellers at all stages of their selling careers.