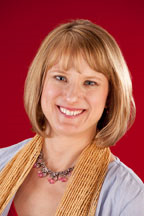 Manage your time, energy and resources for a greater outcome in business.
Eugene, Oregon (PRWEB) April 24, 2014
Kathleen Gage, host of Power Up for Profits - Inside the Heads of Amazing Experts Podcast, is pleased to announce industry expert Michele PW is a featured expert on the show.
Considered one of the hottest marketing strategists today, Michele PW has a reputation for crafting promotional materials and creating marketing campaigns that get results. She is the owner and founder of Michele PW/Creative Concepts and Copywriting LLC, which is the premiere international direct response copywriting and marketing company around. She's also a national speaker and author, plus her client list reads like the "Who's Who" list of Internet marketing.
Go directly to Michele PW's interview http://powerupforprofitspodcast.com/004-michele-pw-from-solopreneur-to-entrepreneur/
Enter the Power Up for Profits Podcast Contest at http://powerupforprofitspodcast.com/contest/.
Power Up for Profits Podcast is where entrepreneur leaders from around the globe share their top strategies for entrepreneurs to Power Up for Profits to make massive amounts of money while impacting millions of people. The featured entrepreneurs and experts have extensive experience on branding, entrepreneurship, social media, making money online, social media marketing, Internet marketing and finance.
All have a proven track record of success on being successful entrepreneurs. Power Up for Profits Podcast is the is the place to be, to hear from the best of the best entrepreneurs on how to build a successful business while making a difference in the world.
Created and hosted by author Kathleen Gage, Power Up for Profits Podcast will reveal how entrepreneurs learn the truth about building a success six and seven figure business and gain incredibly high levels of visibility regardless of what their area of expertise or industry.
Power Up for Profits Podcast is designed for entrepreneurs who know their business is an expression of their life's work; those committed to making a positive difference in the world.
About Kathleen Gage
Kathleen Gage has been actively marketing on the Internet since 1997. She's taught thousands her internet marketing methods in seminars and training programs.
She is the "no-nonsense, common sense" online marketing strategist, speaker, author, product creation specialist, and author of Power Up For Profits! The Smart Woman's Guide to Online Marketing. She helps entrepreneurs make money online. Her clients are driven by making a difference through their own unique voice.
As an early adopter of online marketing, Kathleen is considered to be one of the nation's most passionate speakers. She is known for cutting through the fluff and helping people leave their sob stories behind so they can stop focusing on the past and start looking towards the future. She speaks and teaches about what she believes are the core elements of a successful life: accountability, integrity, honesty, and living with passion and hope.
Kathleen Gage is available for interviews, featured blog postings, articles and articles.
To learn more and/or set up an interview contact: Kathleen Gage at 541.746.5551 or kathleen(at)kathleengage(dot)com