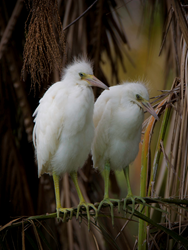 A bird's ability to break the bonds of gravity awes both child and scientist alike.
Naples, Florida (PRWEB) April 24, 2014
From a hummingbird's flicker-fast wing beats hovering at a flower to the worldwide range of an Arctic tern's nearly pole-to-pole annual migration, a bird's ability to break the bonds of gravity awes both child and scientist alike. Their songs inspired the likes of Mozart and Beethoven along with myriad painters and dreamers. In hard currency, birds provide untold billions of dollars in services to humanity from seed dispersal and pollination of the plants and trees we depend on to controlling the rodents and insects that devour our food and spread diseases. International Migratory Bird Day 2014 shares the many ways in which birds matter to the Earth, to ecosystems, and to us.
Join the local celebration from 9:00 a.m. to 2:00 p.m. in Naples Zoo at Caribbean Gardens presented by J.N. "Ding" Darling National Wildlife Refuge, Big Cypress National Preserve, Florida Water and Land Legacy Campaign, and the Conservancy of Southwest Florida. Best of all, International Migratory Bird Day is taking place on the first Saturday of the month when Collier County residents are welcomed free to Naples Zoo each month.
With hundreds of celebrations in the Western Hemisphere, International Migratory Bird Day is the largest-known bird conservation and education event of its kind. At Naples Zoo, guests will have the opportunity to learn one-on-one with biologists about migratory birds and great places to go birding. One of those great places is the Zoo itself where guests can spot a variety of birds in the natural rookery surrounding Alligator Bay. Among the many species protected by the Migratory Bird Treaty Act to be found nesting and flying in the Zoo are anhinga, green heron, night heron, osprey (shown at left), great blue heron, little blue heron, tricolored heron, common moorhen, white ibis, great egret, pileated woodpecker, and the snowy egret.
As migratory birds face increasing threats, there's good news that we can all do something to help and it's as close as the coffee you drink. That's because decades ago many coffee farms cut down their trees to grow their beans faster. Besides sacrificing flavor, the result was a loss of winter homes for many of the birds that spend their summers with us in the States. By choosing "shade-grown coffee", we can encourage bringing back the traditional shade farms which also provides additional benefits to farmers. Learn more at http://www.napleszoo.org/coffee.
Celebrating its 95th year as a botanical garden, Naples Zoo at Caribbean Gardens is a 501(c)(3) nonprofit organization cooperating in conservation programs at the Zoo and around the world. In addition to being accredited by The Morton Register of Arboreta and a member of the American Public Gardens Association, Naples Zoo has also achieved accreditation by the Association of Zoos and Aquariums, the international organization that sets the highest standards in the world for animal care, education, conservation, and more. Admission includes both the zoo and historic garden along with all shows, exhibits, and the boat ride. ($19.95 adults age 13+/ $12.95 children 3 to 12, under 3 free. Children under the age of 16 must be accompanied by an adult at least 18 years of age). Annual memberships and discount tickets are also available online at http://www.napleszoo.org. Visitors enjoy healthy meals at Wynn's at the Zoo and shop for wild gifts in The ZOO Gift Shop. Naples Zoo at Caribbean Gardens welcomes guests daily from 9:00 to 5:00 with the last ticket sold at 4:00 and is located at 1590 Goodlette-Frank Road across from the Coastland Center mall in the heart of Naples. To learn more, visit http://www.napleszoo.org or call (239) 262-5409 or follow the Zoo online at http://www.twitter.com/NaplesZoo or http://www.facebook.com/napleszoo.