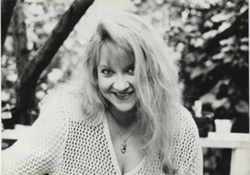 (PRWEB) April 23, 2014
From the outside, book publishing can seem mysterious, but from the inside it is really quite simple. Twenty-two year publishing veteran Brenda Knight teaches potential authors how to sell themselves and their book ideas, who they are really selling, the importance of "comp titles," how to craft the perfect proposal, and trend tracking. "I have acquired over one thousand books in my career, including a few New York Times best sellers. One of the great joys in my life is to help authors get their work into print and published successfully," says Knight.
She will be at Book Passage Marin, in Corte Madera, CA this Saturday, April 26 from 2:3-5:30pm to share her tips and experience. Register for the class here.
Brenda Knight is a twenty-two year publishing veteran, starting at HarperCollins, where she fell in love with publishing. Today she is the publisher of Cleis Press, and founder and publisher of Viva Editions, an imprint of Cleis Press. Knight is also the author of Women of the Beat Generation, which won an American Book Award, and The Grateful Table: Blessing, Prayers and Graces for the Daily Meal, which is also available as an audiobook.