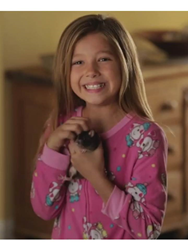 We advocate customer service on steroids.
Provo, UT (PRWEB) April 23, 2014
Alterra Pest Control is now servicing customers in the greater Atlanta, Chicago, and San Diego areas with a heavy emphasis on ants, roaches and rodents. After being recently recognized by PCT Magazine as the fastest growing pest control company in the nation with more than 115,000 customers, Alterra is gearing up to grow even larger in 2014.
Earlier this year Alterra released a commercial campaign to boost growth entitled, "Ignorance is Not Bliss," written and directed by Tyler Dixon. Dixon has created commercials for other big name brands including Pepsi, Quiznos, and Doritos. Alterra's new commercials promote its environmentally responsible solutions in a humorous, memorable approach to help potential customers connect with the need for a professional pest control provider.
"The main drive behind our growth is an intense focus on delivering WOW to our customer base. We are passionate about promoting a fun family environment, which in turn increases each member's desire to excel in all areas of the organization. We even offer trainings about personal happiness and self-improvement. We want our employees to find fulfillment daily in what they do so they can provide our customers with a first class experience; essentially we advocate customer service on steroids." - David Royce (C.E.O.)
Alterra provides residential and commercial pest control services in more than 920 cities nationwide (in 20 major markets). Alterra is accredited with the Better Business Bureau (BBB), and specializes in environmentally responsible solutions. Alterra is also a proud partner of the United Nation's Foundation "Nothing But Nets" which helps stop the spread of Malaria transmitted by mosquito bites. Alterra dedicates a portion of company profits annually to "Nothing But Nets," providing insecticide-treated bed nets to help save the lives of millions in underdeveloped countries.
Check out each of the "Ignorance is Not Bliss" commercials: