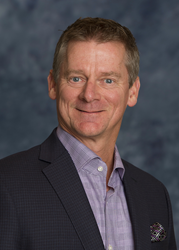 Hunt Valley, MD (PRWEB) April 22, 2014
ConnectYourCare, a national leader in consumer-directed healthcare (CDH) and health savings account (HSA) solutions, today announced that one of its co-founders, Jamie Spriggs, has stepped down as Chief Executive Officer. James C. Simmons, a current ConnectYourCare board member and former technology executive, was appointed as interim Chief Executive Officer while the Company conducts a search for a permanent replacement.
ConnectYourCare's consumer-directed healthcare solutions enable employers, healthcare providers and financial institutions to quickly and easily offer consumers the latest consumer-directed healthcare tools, including HSAs, with minimal overhead. ConnectYourCare, the 2014 Paybefore Award winner for Best Benefits Delivery Program for HSA On Demand®, announced that growth in its HSA accounts quadrupled in 2013. As the nation's #1 independent administrator of HSAs, ConnectYourCare services more than 20,000 employers. ABS Capital Partners, a leading growth equity firm, invested in ConnectYourCare in 2012.
James comes to ConnectYourCare with 25 years of experience in the technology industry. Most recently he served as Chief Executive Officer and President of SunGard Availability Services, a leading international provider of disaster recovery services, managed IT services, information availability consulting services and business continuity management software.
ChampionScott Partners has been retained to conduct the CEO search. For more information, please visit http://www.championscott.com.
About ConnectYourCare
ConnectYourCare's consumer-directed healthcare platform provides a fast path to account-based health plans, enabling firms to lower health benefit costs while empowering consumers with the tools they need to better manage health savings. The solution of choice for large employers, health plans and banks, ConnectYourCare offers a fresh approach to health savings by combining a simplified experience, seamless access and a unique coaching model to accelerate savings and consumer engagement. By removing complexity and motivating individuals to take control of health savings, ConnectYourCare maximizes return on investment for all participants in the healthcare benefits value chain and enables everyone to simplify, save and grow. For more information, visit http://www.connectyourcare.com.
About ABS Capital Partners
At ABS Capital Partners, we have a simple mission – to invest in the very best late-stage growth companies. Our singular focus has allowed us to cultivate a deep understanding of what it takes to get promising businesses to the next level. Our priority is finding the best growth companies – not completing certain types of transactions or investing specific amounts of dollars. Our flexibility allows us to structure the right deal to support a company's growth trajectory and particular needs. We actively partner with CEOs to tackle the challenges of rapid expansion and create significant long-term value. Our partners are highly experienced at working with growth companies – each having spent between one and three decades in their industry as C-level executives, investment bankers, consultants or investors. For more information, visit http://www.abscapital.com.
About ChampionScott
ChampionScott Partners is a leading, global retained executive search firm. Our specialty is senior leadership appointments in technology and technology-enabled companies, including related growth industries. Our client base encompasses both startups and global 500 companies. From our offices in Asia, Europe and the U.S., our partners recruit board directors, CEOs and senior executive leadership. For more information, visit http://www.championscott.com.