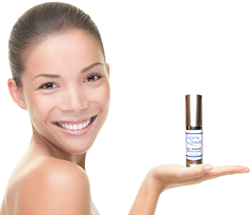 This is a top of the line anti-aging treatment, of high purity and effectiveness.
St. Petersburg, FL (PRWEB) April 23, 2014
Human Fibroblast Conditioned Media is a revolutionary ingredient that is taking the beauty and anti-aging industries by storm. These stem cells are in the Sublime Beauty® "Cell Renewal | Fibroblast Serum."
These non-embryonic stem cells are rich in growth factors. When topically combined with our own skin, studies have shown that our cells are stimulated to create more collagen resulting in younger, firmer and healthier skin.
"The discovery of growth factors was a big deal in science," says Kathy Heshelow, founder of Sublime Beauty®, "and plays a part in wound healing, medical applications and now skin care."
The company offers a product paper about the serum and background on its ingredients on its webstore.
The scientific anti-aging serum will be discussed on the Consumer NewsWatch TV program Thursday morning.
"Cell Renewal" is of high purity, produced under the strictest quality controls and use the latest extraction methods to capture the purest cells. This is a top of the line anti-aging treatment.
Use twice daily on cleansed skin before any other serum or cream is applied.
The company offers 25% off the serum at SublimeBeautyShop now with coupon code STEM25.
About Sublime Beauty®:
Sublime Beauty® offers quality anti-aging skincare to "age younger". Products are available at its webstore and Amazon. The company also offers Skin Brushes and organic products.