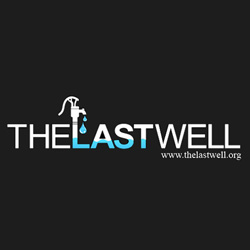 Finishing 500 wells a year for the next 6 years will put us ahead of schedule and under budget for bringing water and the Gospel border to border in Liberia.
Sulphur Springs, Texas (PRWEB) April 23, 2014
In April 2013, Todd Phillips, founder of The Last Well (TLW), outlined a plan for his organization to provide all Liberians with fresh water and the Gospel message by the end of the decade. TLW would need to raise $8 million for on-the-ground costs and $2 million for operations to complete 2,000 additional water projects. Then Phillips visited Liberia a year later, and everything changed.
During his recent trip, Phillips met with representatives from seven TLW partners and key government officials. During these meetings, he was presented with the findings of Liberia's Water Point Atlas, which analyzed the country's need for new and rehabilitated wells in greater detail than any other report to date. The data shook up all TLW's previous assumptions about Liberia's water challenges.
With the new, more accurate information on Liberia's water needs, TLW has issued new fund-raising goals of $6.44 million for well-related expenses and $1.5 million for operations to complete a further 2,800 new and rehabilitated wells. To date, TLW has completed 573 water projects, reaching 514,414 people, and plans to complete the remaining 2,800 water projects before the end of the decade.
"The new information we gathered was a game changer for us. In a country like Liberia, the most difficult challenge we have is gathering reliable information about the need. Now, we have the tools necessary to move forward with greater confidence. It also allows us to focus our donors' generosity like never before," Phillips said. "Finishing 500 wells a year for the next 6 years will put us ahead of schedule and under budget for bringing water and the Gospel border to border in Liberia."
As part of TLW's revised strategy, the organization is targeting its partners' well-drilling and evangelism efforts on certain areas of Liberia. For example, Water of Life is working exclusively in Bomi, one of the Liberian counties (the equivalent of a state in the US) that TLW had not previously reached.
Another win for TLW on Phillips' Liberian trip was gaining the support of the traditional Queen of Liberia, Judi Endi, and Vice President Joseph Boakai. In addition, Montserrado County District No. 9 Representative Munah Pelham Youngblood committed to helping TLW in any way she can as 19 water projects get underway in her district.
The TLW team also met with the Dionysius Sebwe, former deputy minister for operations in the Liberian Ministry of Defense and current deputy minster of sports, who agreed to provide housing, administrative support, security staff and more to help TLW's James Vah, the organization's new well rehab coordinator, and a small group of workers to finish 20 water projects in Grand Kru by the end of this month, and a further 20 by the end of July.
In addition to his work as a pastor, Vah, a native Liberian, has six years of experience with drilling and hand-dug well creation—whereby workers dig down to water sources with tools such as pick axes and shovels.
"James Vah is a great addition to our team and will complete 60 to 70 water projects a year—a significant portion of our total goal. More importantly though, James has a passion to evangelize his people. This is what drives him to work tirelessly the way that he does." Phillips said. "His dedication and commitment shows the power of what one person can achieve."
About The Last Well
The Last Well exists to do something that has never been done: "provide clean water border-to-border to the entire nation of Liberia and share Christ with those we serve, while giving God all the credit by the end of this decade." At the same time we're encouraging the next generation of Christ-followers to live out God's purpose for the church and to be the agent of change for the world, regardless of the need. Learn more at http://www.thelastwell.org.
About Access
Hundreds of hospitals worldwide use paperless Access solutions to integrate e-forms, electronic patient signatures and clinical data into EHRs. Access helps improve care, eliminate financial and environmental costs and enhance patient safety and downtime planning initiatives. Learn more at http://www.accessefm.com.