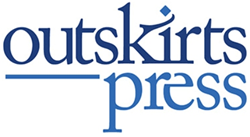 David Edney, who carved a name for himself in the fiction genre with his Sam McGowan books is more accessible than ever with the debut of his Pinterest page.
Denver, CO (PRWEB) April 22, 2014
Outskirts Press announces the Pinterest debut of prolific author David C. Edney, author of nine books, including the popular Sam McGowan Adventure series. The dedicated Pinterest page highlights Edney's taut action/adventure novels.
Edney, a resident of both New York's Finger Lakes region and the Sandia Mountains of New Mexico, is the author of eight suspenseful fiction novels that follow archeologist Sam McGowan from one spine-tingling adventure to another, including The Humanist, The Homecoming, Midas' Touch and The Dragon and the Dove, among others. Other books include the mystery thriller, Renegade.
Pinterest is proving a useful tool for both authors and readers alike: Authors can utilize the social media site in the marketing of their books, and readers in following new books from their favorite authors and discovering other popular authors. On Pinterest, cover art, along with summaries of each book's story line, provide potential readers with a quick overview of each author's literary contributions. Visitors to Edney's page will learn about the author and view each of his nine books. Fans can pin items to their own page for later purchase or sharing with friends, and follow Edney to get notifications when new books are released.
The books David C. Edney can be ordered by retailers or wholesalers for the maximum trade discount price set by the author in quantities of ten or more from the Outskirts Press Direct bookstore at http://www.OutskirtsPress.com/bookstore. The books are available worldwide on book retailer websites such as Amazon and Barnes & Noble and are being aggressively promoted with a focus on the fiction and action/adventure categories.
For more information about author David C. Edney and each of his books, visit his Pinterest page at http://www.pinterest.com/outskirtspress/david-c-edney-prolific-author/.
About the Author: David C. Edney divides his time between the upper Genesee Valley in New York and the Sandia Mountains of New Mexico.
About Outskirts Press, Inc.: Outskirts Press offers full-service, custom self-publishing and book marketing services for authors seeking a cost-effective, fast, and flexible way to publish and distribute their books worldwide while retaining all their rights and full creative control. Available for authors globally at http://www.outskirtspress.com and located on the outskirts of Denver, Colorado, Outskirts Press, Inc. represents the future of book publishing, today.
# # #
Outskirts Press, Inc., 10940 S. Parker Rd - 515, Parker, Colorado 80134
http://outskirtspress.com 1-888-OP-BOOKS