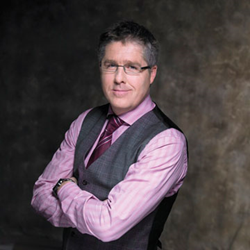 The industry has gone through changes in robustness, technology and regulations, not to mention social media. It's a thrilling time to be FMS.
Franklin, TN (PRWEB) April 30, 2014
Throughout the years, FMS has matured into a single solution for banks across the nation, building brands and delivering branding strategies and systems to a wide variety of banks including community and regional.
"It's been a very exciting and challenging 10 years," shared Tim Pannell, president and CEO of FMS, "and the industry has gone through changes in robustness, technology and regulations, not to mention social media has evolved. But it has also been very exciting, because the opportunities are greater than they've ever been. It's a thrilling time to be FMS."
Simultaneously, the agency has developed FMS Social, formed from the same "strategic/creative/interactive" basis on which the parent company was established. FMS as a whole has evolved in terms of knowledge, experience and breadth of services.
"While I have only been part of FMS for half its life," added Amber Farley, director of interactive and digital, and executive vice president of FMS Social. "I have seen the agency evolve and adapt to what the industry needs most. We are passionate and eager to learn so that we really understand the needs and challenges banks face. While we are branding and marketing experts, we constantly evolve the structure of our own offerings and process to support the ever-changing industry and our clients. Our experience over the past 10 years has laid the foundation for many more decades of success. I am very excited and fortunate to be part of FMS!"
FMS continues to remain true to its core principles of branding banks, which involves a proven, four-step process: discover the brand, define it, deliver and develop the brand.
Shared Laurie Campbell Pannell, agency partner and brand director, "In terms of IQ per square foot, our team is something of a wonder. We've hired really incredible artists and thinkers. They give everything they've got to our banks. And clients love them for it. We do too."
"Having been a part of this company since the beginning," explained Executive Vice President Sean Hockenbery, "I've seen it grow from three people to a full team that continues to learn, grow and evolve as the industry evolves. It is very exciting to build on the first 10 years for FMS and see just how much we can offer our clients in our next decade of business."
With a passion for what they do, which forms part of every brand, FMS gets excited about bank brands that really make a difference in the communities in which the bank serves.
"10 years is an exciting and telling benchmark for a small company," noted Victoria Jamison, FMS controller. "I've seen FMS expand its expertise and innovation over the past decade, and I look forward to the new challenges to come. I anticipate that our next 10 years will show even further expansion in terms of what we can offer to our clients."
Looking forward to an exciting future, FMS will thank its staff who have been the workhorse on the journey with an FMS Fete—a 10th Anniversary Lunch and Celebration—on Wednesday, April 30th.
"It's thrilling to celebrate our 10th anniversary," shared Creative Director Clark Hook. "I'm proud to be part of a team that has accomplished so much. Even though we've been around for a decade, in some ways it feels like we're just getting started. There is truly no limit to our potential. I can't wait to see what the next 10 years bring."
About FMS: Financial Marketing Solutions is a branding agency specializing in providing strategic, creative and interactive marketing solutions for banks. For more information about FMS, email tim(at)financialmarketingsolutions(dot)com or visit financialmarketingsolutions.com.