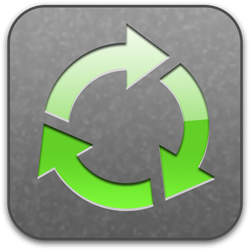 One of the key benefits of CRM is automating the selling process workflow. We use this automation of the selling process to improve our "close rate". Process Manager enables this automation. Jerome Pepin, WB Parts
Grass Valley, California (PRWEB) April 29, 2014
SierraCRM announces Version 2.1 release for Process Manager Enterprise 2.1, an integrated workflow module for SugarCRM. This release supports the latest release of Sugar, featuring a unique user experience (Sugar UX™) that is re-defining CRM with the individual in mind, empowering all customer-facing employees to connect with their customers.
Core to the new version is the addition of grouped filter fields, process branching and updates to the recently released powerful drag and drop wizard-like process builder. These new features, along with the simple, easy to use interface, enable all users to create their own processes tailored to their unique way of providing outstanding sales and service to their customers. The ability to view the entire workflow including the 'process, process stages and process tasks in a single browser page enables the user to quickly edit a complex business process.
Version 2.1's new functionality and enhancements include:
Grouped Filter Fields: Being able to group filters and add those groups to the existing unlimited filtering on process triggers offers unprecedented process design flexibility to support the complete gamut of business' best practices.
Process Branching: One process can spawn one or many processes and pass control to these processes.
The recently released Version 2.0 enhancements, also to be showcased at SugarCon, include:
Administration Console: Detailed information about the process is provided during the process allowing the end user to monitor and edit active workflow processes, guaranteeing the system is responsive to last minute changes and emergency situations.
Updating records and related records: As an example, you may have a need to close all Tasks related to a Case when the Case is Closed. Process Manager Enterprise 2.1 enables this as a single simple task in the new UI.
Converting Leads: Automatically converts leads to Contacts/Accounts/ and Sales Opportunities upon unlimited user defined triggers.
Email: Unlimited parameters for targeting any email address stored anywhere in SugarCRM, even via related objects, makes proactive communication easier. For example, define an email target list as all those affected by a particular bug fix. Process Manager Enterprise 2.0 does the daily work of sending important emails automatically, freeing up your time to spend closing more business.
"One of the key benefits of CRM is automating the selling process workflow. We use this automation of the selling process to improve our "close rate", plus we use it to solicit additional business opportunities.
Here at WBParts we use SierraCRM's Process Manager Enterprise 2.1 to alert our sales people on key "follow-up" events that occur during the sales cycle – because Process Manager Enterprise 2.1 allows us to set up event and data driven automation, this follow-up activity is "smart" - it reflects the actual sales cycle conditions, which can vary from opportunity to opportunity Once a sales has occurred, additional follow-up events are scheduled automatically by Process Manager – these are helpful is cultivating repeat business opportunities"
Jerome Pepin, WB Parts, Palm Bay, Florida
Process Manager Enterprise 2.1 will enable your company to increase profits by automating the day-to-day operations of acquiring and keeping your customers.
Visit us at SugarCon 2014 April 28 – May 1, San Francisco, Booth #11 . http://www.sierracrm.com
About SierraCRM:
SierraCRM, Inc., a northern California based company, has been delivering CRM products and consulting services since 1996. SierraCRM is a Developer Partner of SugarCRM and Silver Sponsor for SugarCon. SierraCRM has been working with SugarCRM Global Partners and customers in implementing workflow solutions since 2007.
Please contact us at salesteam(at)sierracrm(dot)com.
Media Contact:
Sally Kriz
skriz(at)sierracrm(dot)com
530-272-3064
Nancy Zarrow
PR Consultancy
solutions(at)usermail(dot)com
617-340-7890