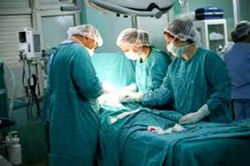 the ARKON Anesthesia System with Version 2.0 Software, by SpaceLabs HealthCare, is recalled due to software defect.
San Diego, CA (PRWEB) April 23, 2014
AttorneyOne.com, a recognized authority on law, update the website daily regarding all the latest information from the FDA on safety alerts for anesthesia delivery systems.
On April 16, the US FDA announced that the ARKON Anesthesia System with Version 2.0 Software, by SpaceLabs HealthCare, is recalled due to a software defect that may cause the system to stop working and require manual ventilation of patients.
Moreover, if USB devices (like mobile phones) are plugged into the USB ports for charging the system may stop working. This defect may cause serious adverse consequences including hypoxemia and death. The serial numbers of the affected products are: ARKN-000011, ARKN-000016, ARKN-000017, ARKN-000019, ARKN-000020, ARKN-000021, ARKN-000022, ARKN-000023, ARKN-000024, ARKN-000025, ARKN-000026, ARKN-000027, ARKN-000028, ARKN-000029, ARKN-000030, and ARKN-000031. Their manufacture and distribution dates were from March 18, 2013 through June 17, 2013.
Taking into consideration the latest developments, AttorneyOne.com monitor daily and update the website providing accurate information on all relevant FDA safety alerts. Sean Burke, director of Media Relations at AttorneyOne.com, adds "we are determined to keep an eye on FDA announcements concerning anesthesia delivery systems and inform the public. For that reason", he continues, "our focus should squarely fall on investigating these safety alerts and getting the word out."
As the FDA informs "Spacelabs Field Service personnel are contacting customers affected by this recall to schedule a free software update installation that may resolve this issue." And the Agency emphasizes "do NOT save spirometry loops until Spacelabs has remedied the software defect. The error is triggered by the combination of a spirometry loop save and a change in waveform configuration" and advises users "NOT to use the USB ports until after your ARKON software is updated."
AttorneyOne.com has further information on anesthesia delivery systems at the website including latest major drug and medical products law news.
Headquartered in San Diego, CA Attorney One was founded in 2004 and is not a law firm. They offer a nationwide legal service which helps consumers find the best representation for their legal needs. You can learn more about Attorney One at our website http://www.attorneyone.com. You can also find us on Facebook at http://www.facebook.com/AttorneyOne. Checkout earlier news from us at http://www.prweb.com/releases/2014/04/prweb11782093.htm.