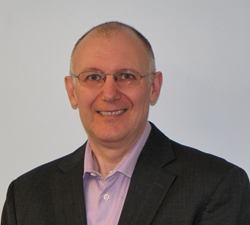 Our goal is to improve the ROI of your ITSM tool implementation.
Toronto, Canada (PRWEB) April 28, 2014
Navvia, already a great productivity tool for ITSM, will be debuting a whole new suite of process templates designed specifically for ServiceNow users at the upcoming Knowledge 14 conference in San Francisco on April 28th. The new templates combine the best of ITIL with technical specifications aligned for the ServiceNow platform. These templates provide an excellent starting point for anyone implementing processes into their company using ServiceNow.
David Mainville, CEO & Co-founder of Navvia, says "The goal with our new ServiceNow templates is to save you time and money and make implementations more efficient and effective."
The templates are easily modified and provide organizations with the ability to quickly stand up their processes on the ServiceNow platform. Navvia believes this new capability offers exceptional value to their clients by enabling them to implement better quality processes more quickly and with less rework.
"Our process templates cover 80% of the basic requirements of any organization, all you need to do is add the 20% of what makes your organization unique. No more putting bad processes on new software. With Navvia, you start with business objectives to drive process and technical requirements. The result is better business outcomes when your ServiceNow implementation goes live," says Mainville.
Navvia's new templates are ITIL® & ServiceNow aligned and will provide complete technical specifications to help you implement a better solution. Templates include:

Incident Management
Problem Management
Change Management
Request Fulfillment
Service Level Management
IT Asset Management
Contract Management
Financial Management for IT Services
To learn more, visit Navvia.
To Take a free test drive.
About Navvia
Navvia helps you take the complexity out of IT Service Management. We offer innovative software designed to drive your service management program plus a full range of ITSM consulting services for when you need a little help.
ServiceNow® is a registered trademark of ServiceNow in the United States and other countries.