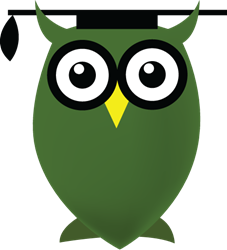 Los Angeles, CA (PRWEB) April 30, 2014
WhoTeaches Inc. is pleased to announce the launch of its website http://www.whoteaches.com on May 10, 2014. The new site plans to be an online resource that will provide private educators and institutions, in all areas of learning across the United States, an outlet to promote their wares. WhoTeaches is a new online service that lets you find trusted private classes through the use of your social media connections via Facebook. In essence, instead of posting on Facebook or calling your friends to ask for recommendations for private lessons in any genre of learning, you can simply go to WhoTeaches and search for classes with results prioritized by the number of mutual friends and their endorsements.
Private teachers and schools do not always have their own websites, and often lack the proper resources and marketing skills to promote their classes online. This limits their income reach and their findability on Google and other search engines. To solve this problem, WhoTeaches offers them a social marketing platform that maximizes their exposure/reach to new students through their friends and the global WhoTeaches community free of charge.
The idea for the site began when Ben Kass, CEO and creator of WhoTeaches, decided to move out of Antwerp, Belgium, where he lived for 15 years as a child prodigy concert pianist. At the time, he made a living playing classical piano recitals and teaching at a music academy. He headed over to Hollywood to pursue a career as a Film Composer. While struggling to make ends meet, he decided to teach music privately. Kass first started teaching when he was 17, so he had a wealth of experience by this point, but was unclear as to how to find new private students in America when he himself was "new." Deterred by the vastness of Google results, he turned to Facebook as a marketing platform, yet his posts were quickly lost in an ocean of unrelated comments. Kass thought, "If only there was a serious site out there, where I could post my profile so my friends and their friends could find me when looking for piano classes." Soon after, the site was drafted by his own dream.
WhoTeaches was created to help education professionals promote their classes but it is also the ideal platform for anyone with any skill set (teaching acting, guitar, jewelry making, etc.), who would like to turn that knowledge into an occupation, whether full or part time.
WhoTeaches is a community site to the full extent of its meaning. Kass states, "We are all friends who are connected with the same goal - to learn and to teach, and by that we make the world a smarter place."