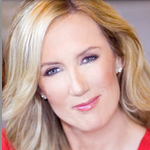 In tens years of an entrepreneur I have seen the combination of real world business acumen with true online sales funnel genius that is why I choose to partner with Mike Weiss to develop the 5 Pillars of Online Sales Success.
Phoenix Arizona (PRWEB) April 23, 2014
Wendy Stevens and Mike Weiss Announce Launch of 5 Pillars of Online Sales Success Workshop at Infusionsoft's Icon14 Conference.
Infusionsoft provides small business owners, coaches, speakers, consultants and entrepreneurs the opportunity to easily create marketing funnels and automated sales processes. http://youtu.be/D8yJzw32wGA.
Technology alone won't drive revenues to the bottom line. Most business owners struggle with communicating, connecting and then cashing in on their sales process.
Marketing wizard and author Wendy Stevens feels their pain, "It took years of trial and error to put the right systems and processes in place to optimize my sales process."
Mike Weiss, who was a finalist for Infusionsoft's Internet Marketer of the Year also feels their pain, "The object is to send the right message to the right person at the right time to enhance engagement and provide the prospect an opportunity to raise their hand and signal to you that they are ready to buy. This is harder then it appears."
Together Wendy and Mike are offering free sprint strategy sessions to help the attendees walk away with actionable strategies that will eliminate the chaos and clarify the process to achieve their goals.
Wendy Stevens and Mike Weiss each have proven track records of creative entrepreneurship and are both gifted teachers and mentors in the art of passing their successful skills on to others who wish to develop with own lucrative businesses. Each have over well 20 years' experience in the competitive world of online sales and marketing and both have repeatedly created enormously successful sales organizations. For more information on the 5 Pillars of Online Sales Success watch http://youtu.be/D8yJzw32wGA.