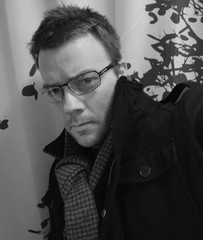 Entrepreneurship is like jumping out of an airplane, and assembling your parachute on the way down. -Wes O'Donnell
Dallas, TX (PRWEB) April 24, 2014
Acknowledging an increasing disconnect between civilians and the military that protects them, entrepreneur and veteran of both the US Army and the US Air Force Wes O'Donnell claims that there is a "passive victim" mentality of veterans today. Speaking at an event in Norman Oklahoma recently, Sergeant O'Donnell stated "You and your comrades paid for this country in blood… Why would you then go and ask, 'Please sir, can I have a job? Please sir, can I have some VA benefits?' Go out there and take from them what you have earned." This is the foundation of the new book "RISE" by Wes O'Donnell, published by Debriefed Books.
While declaring a figurative war on civilians is certainly controversial, Sergeant O'Donnell advocates entrepreneurship as the entry point for veterans to eventual leadership positions throughout business and government. So, what do revolutionary entrepreneurs Sergey Brin, Jeff Bezos, Elon Musk and the late Steve Jobs have in common with US Military Veterans? Both groups have a high tolerance for ambiguity, have the stomach to take risks, have a high degree of self-confidence, tend to be over-optimistic and rely extensively on their own intuition. In the course of military training, the government has inadvertently conditioned veterans with the very traits that make successful entrepreneurs successful.
Wes O'Donnell is the Founder and Creative Director of WarriorLodge.com and the owner of MD-Advantages Healthcare and Modern Workspace Tech Furniture. He holds the US Patent on the OmniCart Modular Medical Cart System.
"RISE" is available at Amazon at: http://tinyurl.com/kpsvx4g, the author's website http://warriorlodge.com and booksellers everywhere ISBN-13: 978-0996014304.