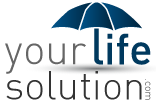 Globe life insurance's product has an excellent and incredibly fast process for approving applications, but so do numerous other products like Sagicor's no exam product
Chicago, IL (PRWEB) April 23, 2014
YourLifeSolution.com, a service which displays life insurance quotes instantly online, is today publishing an analysis of Globe life insurance rates. YourLifeSolution.com states that their reason for doing this is to provide an objective basis for what is the best simplified issue life insurance product. "Globe life insurance's product has an excellent and incredibly fast process for approving applications, but so do numerous other products like Sagicor's no exam product. Overall, I find Globe's product to be beneficial to the marketplace, but not enough so that I've ever felt compelled to become contracted with them", said Eric Smith, the founder of YourLifeSolution.com.
YourLifeSolution.com's Comparison of Several No Exam Life Insurance Products:
(term life insurance for $100,000 on a healthy 40 year-old man)
Globe life insurance rate: $54.81 (rate only guaranteed for 5 years)
Sagicor life insurance rate: $12.83 (guaranteed for 10 years and convertible to permanent life insurance)
Fidelity Life Association rate: $13.57 (guaranteed for 10 years and not convertible to permanent life insurance)
According to the analysis done by independent life insurance agent, Eric Smith, the process for obtaining Globe life insurance rates and subsequently acquiring coverage is easier than almost all competing products and processes, but overall all, other no exam life options tend to be far more competitive in the long term.
Anyone interested in more information on permanent or term life insurance products is encouraged to visit YourLifeSolution.com, or call Eric Smith at 888.374.2764.