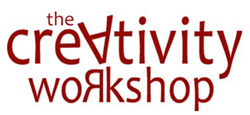 This is a workshop that you don't want to miss.
New York, New York (PRWEB) April 23, 2014
Representatives with The Creativity Workshop announced today that it will host its first workshop July 14-20 in Amsterdam.
"We're really excited about this," said Ceci Glusman, spokeswoman for The Creativity Workshop. "Many people who have taken our workshop say that it was a transformative experience, helping them to write their books, start new companies, complete long overdue projects, transition to rewarding retirements, and change the way they look at life."
The Creativity Workshop in Amsterdam, according to Glusman, will meet for five days, three and a half hours per day (from 10:00 AM to 1:30 PM). Class will take place at Hotel NH Caransa.
Glusman stressed that what makes Amsterdam so exciting is the fusion of its quaint 17th century historical atmosphere with the sensibility of a friendly, modern city.
"The small scale of the buildings and the intimacy of the streets, canals, and squares create an atmosphere that is unique in the world," Glusman said, before adding, "You will find yourself boating down canals, sampling fabulous Dutch and Indonesian specialties, people-watching in cafes, and venturing out into the lush countryside."
Pam Grout, author, The 100 Best Worldwide Vacations to Enrich Your Life, National Geographic Publishers, 2008, recommended the workshop to anyone wanting to tap into their creativity and maximize their creative flare.
"You will come back from The Creativity Workshop with a heart full of artistic passion, completely convinced that creativity and imagination--yours and everyone else's--is the answer to just about any question the world could pose," Grout said. "Plus, you'll have the tools to enable you to fill a whole cargo hold's worth of luggage with paintings, poems, drawings, and essays. This is one of the 100 Best Worldwide Vacations to Enrich Your Life."
Glusman revealed that the exercises and instructors' talks during the workshop focus on helping attendees learn practical techniques to stimulate their imagination and innovative thinking; explore the process of creativity, rather than simply focusing on the product.
Discover how to find inspiration in the world around them, and overcome creative blocks and the fear of failure. "This is a workshop that you don't want to miss," Glusman said.
For more information, please visit: http://www.creativityworkshop.com/amsterdam.html and http://www.creativityworkshop.com/whoweare.html
About The Creativity Workshop
The Creativity Workshop is based in New York City and is taught around the world.
The Creativity Workshop was established in 1993 by educator and writer Shelley Berc and multimedia artist Alejandro Fogel. The organization is dedicated to teaching individuals and groups about creative processes.
Contact Details:
The Creativity Workshop
One Columbus Place
40th Floor Suite N40F
New York, NY 10019
Tel: (212) 203-3252
Email: questions(at)creativityworkshop.com
Source: The Creativity Workshop
###