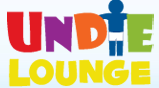 Our new website really brings out the flavor of our products.
Sugar Land, TX (PRWEB) April 23, 2014
There's an old adage that says first impressions make lasting impressions, and representatives with a Sugar Land, Texas-based online retailer, Undie Lounge, say their newly redesigned website not only makes a good impression, but a lasting one.
"Our new website really brings out the flavor of our products," said Kyle Arora, owner and spokesman for Undie Lounge, an online loungewear retailer specializing in men (undielounge.com/men), juniors (undielounge.com/juniors), and kids loungewear and sleepwear.
The new website, according to Arora, features a sleek design with a colorful header, and easy navigation throughout the entire site.
"We not only wanted our new website to look good visually, but we also wanted it to be really easy for everyone to navigate and find what they're looking for," Arora said, before adding, "This design accomplishes that."
The company spokesman went on to point out that Undie Lounge carries all kinds of fun and exciting lounge and sleepwear products in a wide assortment or styles and fun designs.
"Our products range from boxer shorts and pajamas for men to plush pants and shorts as well as boxers and sleep sets for girls and juniors," Arora pointed out. "We also carry items for boys like boxers, pajamas, fleece and sleep sets. We are also carrying onesies."
As to why anyone should visit Undie Lounge's newly redesigned website and or consider purchasing their products, Arora stressed, "We can offer our products at competitive pricing. Our products are also made out of high quality material. Our products are fun and comfortable! We guarantee it."
For more information, please visit: undielounge.com/aboutus.
About Undie Lounge
Based in Sugar Land, Texas, one of the fastest-growing and safest places to live in America, we have a bunch of fun underwear, or funderwear, whatever. Oh, and it's pretty comfortable, too.
Source: Undie Lounge, LLC
###