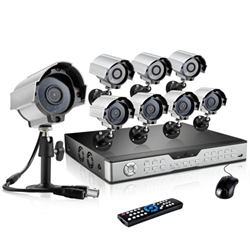 (PRWEB) April 25, 2014
Today, Best CCTV System, a leading CCTV camera manufacturer from China, announced its new strategy of sport cameras. In the next few months, Best CCTV System will expand its production line to more models of sport cameras. Best CCTV System is to help people choose the best sport cameras and CCTV camera systems before making any buying decisions.
Its recently updated website of Best CCTV System is especially designed to assist the distributors in the world to buy sport cameras and CCTV products in a more economical way, and helps them to choose cost-effective products prior to shopping.
A spokesman for Best CCTV System says, "Our products include CCTV cameras, car cameras, sport cameras, IP Cameras, DVR Cards, security camera systems, etc. Now, we are presenting the best sport cameras and CCTV products for our customers worldwide so that they can find the exact products they want in an easy way."
The spokesman adds, "We're sure that our customers will find many other creative ways to buy products at lower prices, so that they can avoid additional costs charged by resellers, distributors and other middlemen. We have been receiving a positive response from clients since our existence for over 5 years."
About Best CCTV System
Best CCTV System (BestCCTVSystem.com) is a professional company supplying different CCTV cameras and security surveillance systems. They pay much attention for the hottest trends of CCTV products. The company presents the latest products in an easy for its customers to effectively find the exact products they want at Google, Yahoo and Bing. For more IP Cameras, please visit: http://www.bestcctvsystem.com/.