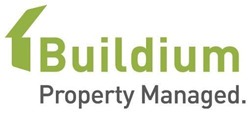 We are committed to providing tools that are not only simple and easy to use, but, most importantly, that conform to accounting best practices.
Boston, MA (PRWEB) April 28, 2014
Property management software company Buildium LLC is pleased to announce a slew of enhancements to their industry leading product.
"We continue to strengthen the core accounting feature of our product. We are committed to providing tools that are not only simple and easy to use, but, most importantly, that conform to accounting best practices," said Saro Iskenderian, VP of Product at Buildium.
UPDATED AVAILABLE CASH CALCULATION
Buildium has changed the way it reports available cash to pay expenses and rental owners. This change will reduce questions from rental owners and make it easier to run a business.

The rental owner statement now handles capital expenses and mortgage payments, groups equity more intuitively, and distinguishes between "cash" that can be spent and other current assets that aren't cash or are restricted cash.
If customers want to run statements a day or two early, Buildium has added "next period" when running the rental owner statement.
Buildium is also showing tenant liabilities, like security deposits and last month's rent, on the rental owner statement. Users can turn off that functionality in one easy step.
NEW AND IMPROVED LEASE LEDGER
The lease ledger's Ledger and Deposits pages have been a new interface. Buildium has added the ability to add attachments to all transactions. And it has added better helper text and surfaced features that had been hard to find, like Reverse Payment.
LISTING SUMMARY PAGE ENHANCEMENTS
Managers can now edit unit and property details right while they are posting their listing -- all in one step.
.XLSX FORMAT FOR REPORTS
With this feature, all reports now have .xlsx format available in addition to the older .xls format. This format fixes a number of formatting issues that made it difficult for some customers to work with Excel files in the past.
PRE-POPULATED TRIAL
When prospective Buildium customers sign up for a trial, they now gain access to a trial account pre-populated with sample data, instead of a blank instance of Buildium. In addition to the sample data, Buildium is displaying an informational banner at the top of the home page, suggesting actions the prospective customer could take to evaluate Buildium, including watching a short product tour video.
"Our hope is that this sample data will enable the prospective customer to explore the app and envision how Buildium will help them meet their business goals," said Iskenderian.
All of these new features are available immediately to Buildium customers. Those interested in a free trial can click here.
ABOUT BUILDIUM
Buildium provides simple and affordable cloud property management software solutions to landlords, property managers, condominiums, and homeowner associations. Founded in 2004, today more than 8,800 customers use Buildium's online property management software to manage over 750,000 units in 31 countries around the world.