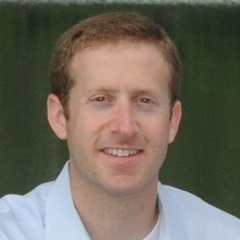 "We feel that Lewis eats, sleeps and breathes retail, and knows how the mind of the customer works," Brent Barkin.
Mobile, AL (PRWEB) April 23, 2014
One of the Southeast's top retailers and one of the leading communications agencies come together to market the shoe shopping experience for which Shoe Station has become famous.
"Shoe Station is pleased to announce the hiring of Lewis Communications as our marketing agency. We feel that Lewis eats, sleeps and breathes retail, and knows how the mind of the customer works. Their talents in this area will help us connect with our consumer to deliver our message of quality brands at value prices," says Shoe Station Vice-President G. Brent Barkin.
Shoe Station, founded in Mobile in 1984 by Terry Barkin, has grown into one of the nation's largest independent retailers with 18 stores in five southeastern states. Lewis Communications, founded in Mobile in 1951, is likewise still independently owned with offices in Mobile, Birmingham and Nashville.
The partnership between the two hometown businesses comes at a pivotal time when retail marketing has more access to consumers and their shopping trends than ever before.
"Lewis will not only handle our print ads but also our online portal, ShoeStation.com, and social media presence, crafting a unified statement to those brand and style-conscious shoppers who value their hard-earned money," continues Barkin. "All of our employees who have met with Lewis's talented staff have come away confident in their ability to broadcast Shoe Station's message. We look forward to working with them for years to come."
With stores in Alabama, Florida, Georgia, Mississippi and Louisiana, Shoe Station carries more than 100 name brands for every member of the family.
Famous for its large, self-service, open-shelf stores, the regional retailer stocks a wide selection of styles and sizes for men, women and children and, including athletic wear. With stores as long as football fields and nearly half as wide, Shoe Station also offers such accessories as handbags, belts, wallets, socks, and t-shirts.
"We are thrilled to have this opportunity to work with one of our region's most respected retail organizations," says Ellen Praytor Faulkner, vice-president and senior managing partner of Lewis Communications. "With our agency's expertise in building brands and targeted marketing, we look forward to working with the Shoe Station team to deliver bold and intriguing campaigns that resonate with their customers."
As one of the top award-winning creative agencies in the South, Lewis Communications has a diverse client list that includes Tiffin Motorhomes, Abeka Books, the Mobile Area Water & Sewer Service (MAWSS), Alfa Insurance and Good People Brewing. The agency is recognized nationally as a healthcare expert due to its vast experience with academic medical centers. It works with the healthcare systems of Duke, Vanderbilt, Stony Brook (Long Island, NY), University of Iowa, Upstate (Syracuse, NY), Fletcher Allen (Burlington, VT), University of Miami, and Wake Forest, among others.
"We are incredibly fortunate to partner with a varied portfolio of clients, which stimulates our creativity and allows us to continuously grow," adds Faulkner. "With Shoe Station, we share a passion and compassion for listening to and connecting with their customers."