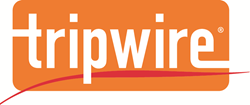 The panel will also identify key metrics used to engage in meaningful conversations with business stakeholders
Portland, Oregon (PRWEB) April 26, 2014
Tripwire, Inc., a leading global provider of risk-based security and compliance management solutions, today announced that Dwayne Melancon, chief technology officer, will host a panel discussion at Infosecurity Europe 2014. The conference will take place April 29-May 1, 2014, at the Earls Court Exhibition Centre in London, England.
One of the most widely reported challenges that chief information security officers (CISOs) face is the ability to effectively communicate the value of their teams' efforts. Communication can be particularly problematic with nontechnical senior executives and the board of directors. In this panel, CISOs will share their proactive communication experiences and discuss how to talk about security in a language that the rest of the organization can understand. The panel will also identify key metrics used to engage in meaningful conversations with business stakeholders.
Panel members will include Thom Langford, director, global security office at Sapient and Stephen Bonner, partner at KPMG.
Session attendees will learn:

How to get board-level support for security investments.
How to determine what security information should be shared with the board.
The key metrics needed to accurately report on the state of security in an organization.
What: One big threat to cyber security: IT Geeks can't talk to management Who: Dwayne Melancon, chief technology officer, Tripwire Inc.
When: April 29, 2014, 2:00-2:25 p.m.
Where: Business Strategy Theatre, Earls Court Exhibition Centre in London, England
Melancon will also speak at the Fourth Annual PCI-DSS European Roadshow at the Hotel ibis London Earls Court on April 29, 2014, at 10:20 a.m. Melancon will discuss continuous compliance best practices.
About Tripwire, Inc.
Tripwire is a leading global provider of risk-based security and compliance management solutions, enabling enterprises, government agencies and service providers to effectively connect security to their business. Tripwire provides the broadest set of foundational security controls including security configuration management, vulnerability management, file integrity monitoring, log and event management. Tripwire solutions deliver unprecedented visibility, business context and security business intelligence allowing extended enterprises to protect sensitive data from breaches, vulnerabilities, and threats