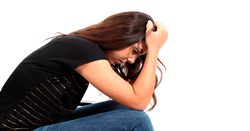 The ladies from FHI 360 provide applicable advice on how to deal with bullying when it comes to talking with children.
London, UK (PRWEB) April 26, 2014
It is quite safe to assume all parents and educators are looking for applicable bullying advice from experts in the field of bullying prevention. NoBullying releases today an exclusive interview with The Directors of FHI 360 on all Bullying Advice.
In This interview, NoBullying.com Founder Ciaran Connolly talks to Merle Froschl and Barbara Sprung, Co Directors of FHI 360 in New York. FHI 360 is a national and international organization working on teasing and bullying since the 1990′s for the ages between the ages of five and eight.
According to Merle Froschl, Co-Director of FHI 360, bullying behavior begins early. "It does begin in the form of teasing and bullying, and probably we are not going to use the word cyber bullying or talk about cyber bullying specifically with young children, it is about creating good citizenship and behavior and just as if you are treating somebody and we want your children to treat other children kindly regardless of the situation."
As for Cyber Bullying, Barbara Sprung, Co-Director of FHI 360 said, "What happens with cyber bullying is that there are really dreadful cases that end up in tragedy, yet with all the attention nobody is looking at creating good citizenship and preventing that kind of end result."
Merle Froschl also adds, "People say that children can use these devices long before they understand their potential and whether they are potential for good or potential for evil, it is hard for young children to understand that, learning to use it is something they almost do naturally."
Macartan Mulligan, Co-Founder of NoBullying.com, said, "The ladies from FHI 360 provide applicable advice on how to deal with bullying with children especially with conversations and guidelines at home. Their insights are quite inspiring in the fight to stop school bullying."
He added that parents and teachers should make a point to educate the younger generations about the sad outcome of bullying online and offline. According to Mulligan, it is quite imperative to press for more firm laws condemning all acts of bullying and harassment.
NoBullying.com features many pages dedicated to parents, teens, teachers, health professionals as well as posts related to cyber safety and the latest news about law-making concerning curbing bullying worldwide as well as inspirational Bullying Poems and famous Bullying Quotes.
The website regularly updates its bullying statistics and cyber bullying statistics as it is essential to understand how widespread the bullying epidemic is. It also regularly runs cyber bullying surveys and questionnaires to get recent updated statistics on everything related to cyber bullying facts.
He also added that anyone suffering from bullying in any form or way can always find advice and help on the NoBullying website – but if anyone is suffering from severe bullying or cyber bullying, the best thing is to talk to someone locally – a parent, teacher or local organization that has been set up to help with specialized councilors to deal with this topic.