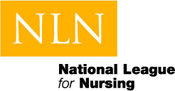 "Attending the Summit and experiencing the joy of our diverse nursing education community will motivate you and provide you with information and ideas that will help you excel in your vital role as a nurse educator." NLN President Dr. Marsha Adams
Washington, DC (PRWEB) April 24, 2014
The Valley of the Sun is looking mighty good during this remarkably long, frigid, dreary, and snowy winter and spring in much of the United States. An invitation from the National League for Nursing to balmy, sunshiny Phoenix, Arizona could not be better timed. The NLN wants all nurse faculty and deans and administrators of schools of nursing across the spectrum of higher education and leaders in nursing education at health care organizations and institutions to join the League Wednesday-Saturday, September 17-20, at the 2014 NLN Education Summit: Flight of the Phoenix.
The nation's premier conference on nursing education is planned to shed light on timely issues and persistent and new challenges and illuminate visions of the future. The not-to-be-missed four-day gathering is expected to draw its usual capacity crowd, so Early Bird registration, available through May 31 is strongly encouraged.
Among the featured presenters will be Plenary Session speakers Lee Cockerell, former senior operations executive for the Walt Disney World Resort, on Thursday morning, from 11:00 am-12:30 pm; and project director Jennifer Hayden, MSN, RN, who will discuss the newly released results of NCSBN's National Simulation Research Study at the Thursday afternoon plenary, 4:30-5:30 pm. The three-year, multi-site study examined the educational outcomes achieved when simulation replaced a portion of clinical time in undergraduate nursing programs. In his talk, "You Can Create Disney Magic Too!" Mr. Cockerell will describe how the power of personal leadership may be harnessed for the benefit of patients, family, and friends and suggest ways to improve that can make the difference between good and great in professional competence.
Other highlights include the Laerdal Medical-funded Debra L. Spunt Lecture by Kristina Thomas Dreifuerst, PhD, RN, ACNS-BC, CWOCN, CNE, an assistant professor at Indiana University School of Nursing whose research is at the forefront of disciplinary efforts to: develop, use, and test innovative teaching methods to improve students' clinical reasoning skills; and investigate how teachers can best be prepared to use evidence-based methods. Her talk, entitled "Reasoning and Practice Education: Debriefing In, On, and Beyond Simulation," will be delivered on Saturday, September 20 at 8:30 am.
"Being a nurse educator, especially today, provides each of us with opportunities for collaboration, lifelong learning, innovation, scholarship, mentoring, and service. The NLN's Education Summit provides a venue to dialogue about ways to take full advantage of those opportunities," noted NLN CEO Beverly Malone, PhD, RN, FAAN. Dr. Malone will be the Keynote Speaker at this year's Summit, sharing the many resourceful ways that the NLN is taking flight, preparing to greet the future with daring ingenuity, enterprise, and nimbleness.
Added NLN president Marsha Howell Adams, PhD, RN, CNE, ANEF, senior associate dean of academic programs and professor at the Capstone College of Nursing at the University of Alabama, Tuscaloosa: "Attending the Summit and experiencing the joy of being part of our diverse nursing education community will motivate you and provide you with information and ideas that will help you excel in your vital role as a nurse educator. Be prepared to soar with the NLN at Flight of the Phoenix!"
Based on input from the nursing education community, Concurrent Session themes have been fine-tuned and a fifth one (last in the list below) added this year to the previous years' four. They are:

Innovations in Teaching and Learning
Creative Use of Simulation and Technology
Leading in Complex Organizations
Application of Education Research
Health Promotion, Including Care of Veterans and Their Families
All Concurrent Session abstracts are available online, so that participants may select which sessions to attend, based on individual needs and interests.
In addition to the Summit's potpourri of outstanding presentations, workshops, symposia, and posters, participants will not want to miss the other exciting activities in store including:
*Friday morning's National Faculty Meeting, our "town hall," which offers a chance to discuss issues of common concern with the NLN Board of Governors
*The President's Reception and NLN Banquet on Friday evening, a celebration of the induction of the new fellows into the NLN Academy of Nursing Education and the newly designated NLN Centers of Excellence
*Pre- and Post-Summit Workshops on a variety of professional development topics, eligible for CEU credit
First-time Summit attendees are also urged to take advantage of "Navigating the Summit," a special welcoming and orientation session on Wednesday, September 17, 3:15-3:45 pm, just prior to the official Opening Session and Keynote Address.
For complete information about the 2014 Education Summit, including online registration, visit http://www.nln.org/Summit.
Dedicated to excellence in nursing, the National League for Nursing is the premier organization for nurse faculty and leaders in nursing education. The NLN offers faculty development, networking opportunities, testing services, nursing research grants, and public policy initiatives to its more than 40,000 individual and more than 1,200 institutional members, comprising nursing education programs across the spectrum of higher education and health care organizations.