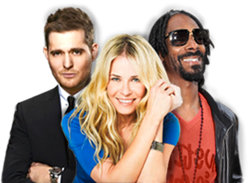 As a team, AALMG will help DOG for DOG make an even bigger, and more positive impact.
Santa Monica, CA (PRWEB) May 06, 2014
All American Licensing & Management Group (AALMG) announced the signing of Dog For Dog, to develop a comprehensive line of pet products that incorporate the Company's mission of buy-one give one-one model.
Currently, for every bag of it's DOGS FOOD or DOGS TREATS a customer buys, Dog for Dog will donate a like bag of food or treats to the local shelter or humane society. For the new licensed products, AALMG will expand the brand's 1:1 mission to an even greater platform.
At this year's International Global Pet Expo, Dog for Dog won "Best New Product" for its DOGS FOOD – a first for a dog food in almost ten years. "Winning 'Best Product' at the Global Pet Expo this Spring further validated that there is a strong need to help dogs in need and that our customers want to be a part of the solution. Our supporters can feel great when they purchase brand because they know that they are providing premium, healthy products for their pets, while they are also helping feed dogs that are in shelters," said Rocky Kanaka, President of DOG for DOG.
Passionate investors and supports of the company include Snoop Dogg, Chelsea Handler and Michael Buble and New York Knick's Amar'e Stoudemire. The DOG for DOG team and supporters are also developing a Reality-TV series based on the Dog for Dog concept, which can be described as Extreme Home Makeover for Struggling Rescue Shelters across America.
Scott Ragan, DOG for DOG CEO shared " We are excited to be working with Michael, Tim and the AALMG team. They bring a wealth of experience to helping expand and grown brands through unique and compelling licensing arrangements. We are also very excited about their real passion for the pet industry and our 1-1 Mission to help dogs in need through reshaping the rescue landscape. As a team, AALMG will help DOG for DOG make an even bigger, and more positive impact."
Michael Gottsegen, co-founding partner at AALMG, commented, "DOG for DOG is a movement that people want to be involved in because they want to help dogs in need. We're excited to be working with Dog for Dog, in a short time, Dog for Dog has become one of the hottest dog food companies around, known not just for their great quality food, but their passionate efforts to provide for dogs and shelter's in need."
About Dog for Dog
Based in Santa Monica, California and led by CEO Scott Ragan and its President and Dog for Dog founder, Rocky Kanaka, DOG for DOG is an all-natural dog food and treat brand with a mission to help dogs in need. For every item sold, one is donated to a dog in need. The company's philosophy – "You buy one, we give one." For more information on DOG for DOG, go to DOGforDOG.com
About All-American Licensing & Management Group (AALMG)
All-American Licensing & Management Group (AALMG) is a full-service branding agency specializing in client management, licensing, endorsements and retail development. With offices in Los Angeles, Austin and NYC, AALMG has an impressive roster of clients ranging from top corporate brands to celebrities. Founded in 2011 by veteran licensing executives Tim Rothwell and Michael Gottsegen, AALMG provides their clients with a global network of relationships as well as a track record of success. Rothwell is a licensing and business veteran who has recorded the largest licensing deals, in multiple categories, in the industry. And with more than 30 years of retail experience, Gottsegen has garnered numerous awards including his induction into the In Store Marketing Institute's "Hall of Fame."For more information on AALMG, go to http://www.AALMG.com
Contact:
Michael Gottsegen
(818) 749-7236
Michael@AALMG.com
Contact:
Scott Ragan
913.226.1171
Scott@DOGforDOG.com