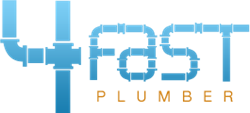 Washington, DC (PRWEB) May 01, 2014
One of the largest plumbing companies called 4fastplumber has merged with a local HVAC company to grow as a Virginia, Marlyand, and DC wide brand name. The new company is going to be called AMPE which will offer, plumbing, electrical, and HVAC services.
To help in the process of growing the brand larger, they also hired the marketing company Marketing Of America to help guide them through the process. Marketing Of America has worked for many famous celebrities like Kevin Harrington from Shark Tank on ABC, Cherif Medawar, and worked on a project for Mark Cuban on Shark Tank on ABC, SugarCRM the largest CRM software in the world, and many others.
What can we expect to see from this company? This company is going to dominate the Virginia, Maryland, and DC area for the services that they offer. The best part is, is that 4fastplumber the plumbing portion has the highest rating today on Angieslist for quality, service, and has more super service awards than any plumbing company in it's area. With that being said, everyone should be happy they are going to be able to find them easily and get new services such as HVAC and electrical. The facts are it's hard to find an honest company in any market, so when a company like 4FastPlumber merges with another, everyone should be happy.