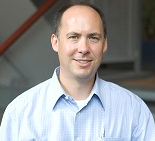 For most retailers today, labor planning and space planning are disconnected activities and this disconnect hurts the customer experience in a number of ways.
Chicago, IL (PRWEB) April 25, 2014
Axsium Group, a trusted leader in workforce management consulting, today announced they will be featured on a panel discussion at the JDA customer user conference, FOCUS 2014 in Las Vegas on Monday, April 28th. The executive-level panel, with experts from JDA, Axsium and Cantactix, will set the foundation for an interactive conversation focused on sharing key ideas and tactics to improve labor productivity in the context of merchandising strategies on the store floor.
News Facts:

Retailers continue to be at the forefront of technology innovation in ways to attract and retain customers. This panel will discuss how innovative merchandising directly impacts labor productivity and how leading retailers can attack those challenges strategically as part of their overall merchandising plan.
The format is designed to encourage an active discourse between the executive group on the panel, including Bob Clements from Axsium Group, leadership from Cantactix and JDA, and the retail conference attendees.
The panel discussion "Harnessing the Power of WFM and Category Management to Drive Labor Productivity, Brand Protection and Customer Experience", will be on Monday, April 28th, from 4:15 p.m. to 5:15 p.m. in room Grand 108.
FOCUS 2014 is JDA's annual user conference and a chance for retailers to learn about the latest product innovations, and interact with fellow users to learn about new and better ways to utilize the product.
Supporting Quotes:
Bob Clements, senior vice president, Axsium
"For most retailers today, labor planning and space planning are disconnected activities and this disconnect hurts the customer experience in a number of ways. We were thrilled when JDA approached us about participating in this panel to discuss innovative solutions to this common problem. When leading retail operators join industry experts it creates a dynamic opportunity to exchange ideas and share lessons learned. Ultimately, the goal is for everyone to walk away with new approaches and the chance to convert those ideas into meaningful and actionable opportunities for improvement. Overall, FOCUS 2014 is a critical event for all JDA users. Cloud computing, big data, and mobile technologies have transformed how we use and what we expect from workforce management solutions."
About Axsium Group
Axsium Group, a division of Knightsbridge Human Capital Solutions, is the leading workforce management consultancy. With a singular focus on workforce management, our clients gain access to trusted business advisors, industrial engineers, and technology experts with unmatched experience.
About Knightsbridge Human Capital Solutions
Knightsbridge helps organizations strengthen the capability of their people to deliver results. Our seamlessly integrated teams of experienced specialists in Organizational Capability, Talent Search & Selection, Organizational Productivity and Career Transition provide customized solutions to deliver on your human capital needs. Knightsbridge has the people and services you need when you need stronger people.